Winter is here and with the racing season now slowed down, our favorite spots are looking like the lost city of Atlantis and everyone else is eating mince pies and wearing hideous jumpers, we at Pinkbike thought that it's time to cheer up your bike and each other this December. How you ask? By submitting a 1 minute, self filmed, and self edited video of you on your bike. And of course with some prizes to spur you on!
Prizes from Geax Tires, RNR Goggles and Pinkbike are all up for grabs. Read on to find out more and how to enter
!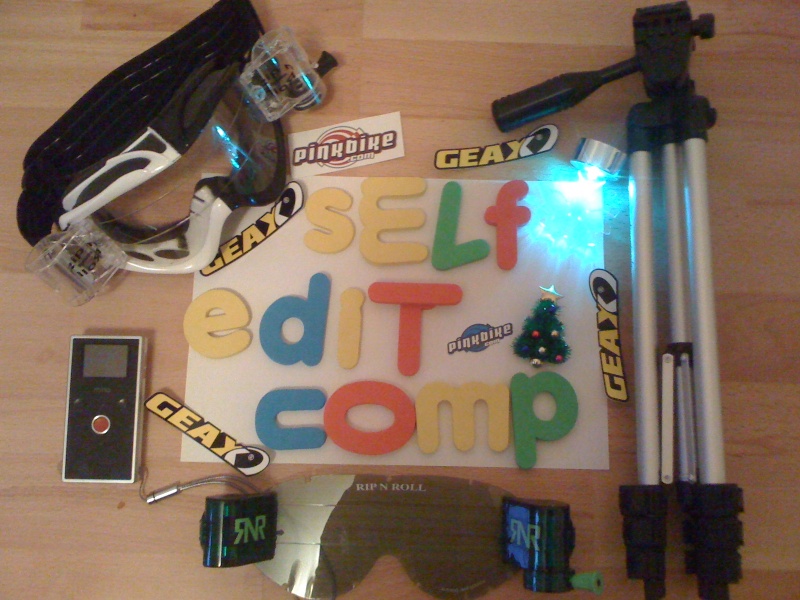 The Competition
For 19 weeks now, I have been producing my own self edits for my video diary and project on Pinkbike - "52 weeks". Although it's proven to be a lot of work doing my own filming and editing, it's been a really fun and rewarding process. I'm not the best rider or the best editor - but I got thinking that it would be awesome to see what the Pinkbike community could produce if an opportunity were to appear.
Prizes
Goodies for 1st, 2nd and 3rd will be provided from Geax tyres, RNR Goggles and Pinkbike, with the comp being judged by
Larock
(film maker of "What`s next?") and the Pinkbike team.
Rules
1 - All Self Filmed and Self Edited.
2 - Videos must be uploaded to the Pinkbike Video section and linked to in the comment section below by January 1st, 2010.
3 - Only videos that are linked to in the comment section below will be judged by the panel.
4 - All footage must be new footage - not old footage you already have!
5 - Videos must be approx. 1 minute in length.
Check these out!
I had a search on Pinkbike for some already existing self edits and self filmed sections to help inspire you and give you some ideas on how to come up with your own one minute edit!
Your time starts now!
With only 21 days until the deadline for this comp, we wish all of you good luck and don't be afraid of entering multiple edits - it's all for fun so who cares how many times you enter! Have fun, get out on your bike and be creative!