Treelines was an idea conceived deep in the woods of the pacific Northwest when hanging out with my bros while throwing dirt on a new trail. Trail building had become bigger then riding and too often we would stash our bikes in the bushes, just to push them back to the truck when the sun ran down. All this time surrounded by such an amazing environment is what sparked the idea to get some sort of project started. I know how much work it is to commit to a complete trail with just a handful of help. It can take years to do the job right. The more time I spent on the shovel the more it got me thinking. The ratio of builders to riders is probably incalculable. Many will ride, but don't have time to build. Trail building can consume all your free time including your riding time.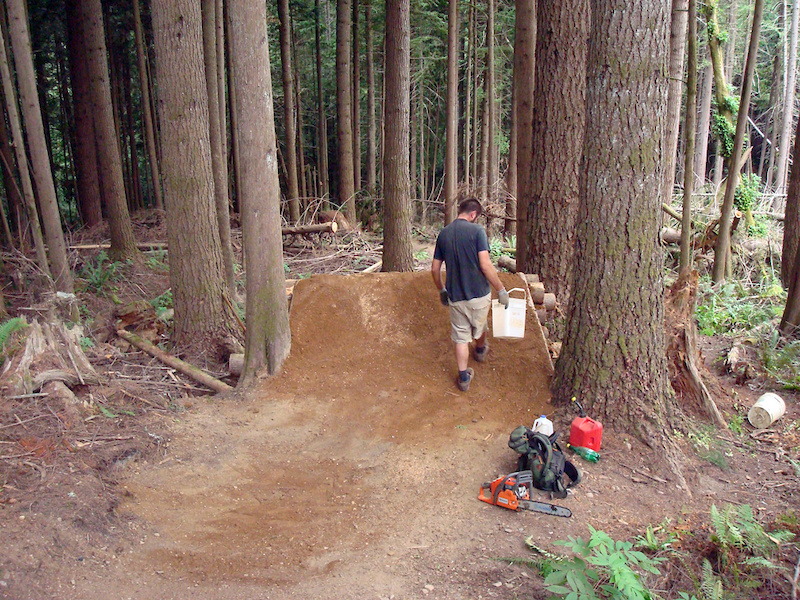 Wanting to be creative and help riders give back to the trails is ultimately what drove me to get Treelines Northwest started. A casual clothing line that will generate revenue for local trails. 10 percent of the profits generated from a Treelines T-shirt or Product will go back to local trail builders or recreation organization of the retail shops choice. Artwork will be driven by the lifestyle we live and the forests we lose our selves in. There is nothing better to me then throwing gold dirt, cooking lunch over a fire and drinking beer that was keep cool in the creek.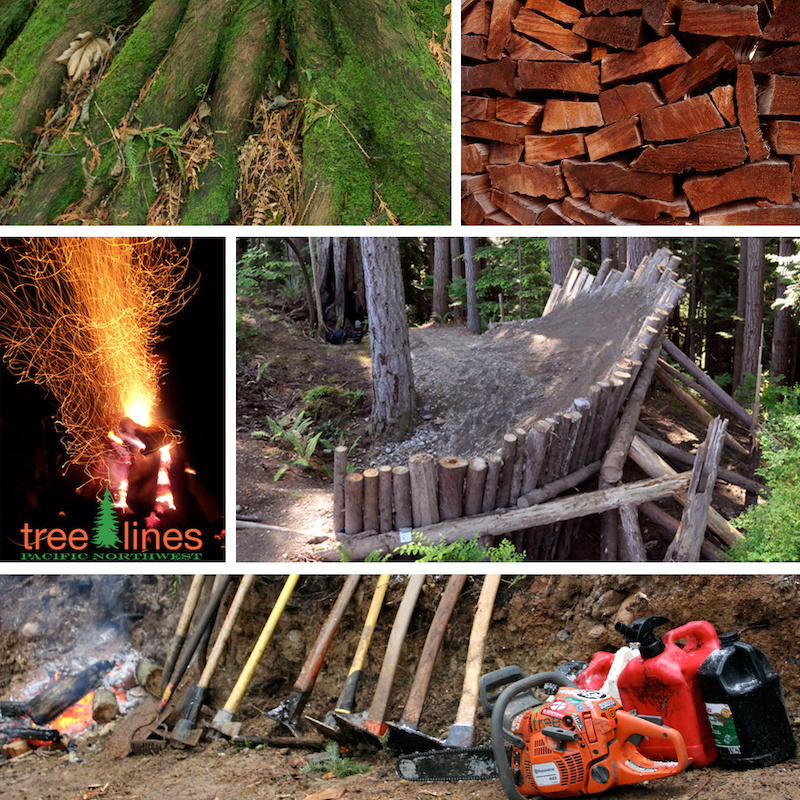 Getting hyped on our wet climate. Most any condition is good to build in, unless your buried in a foot of snow. Even then I know guys who will use that as an opportunity to scout new lines. This is what treelines is about, getting and giving back to the forest and helping others gain better access through bike trails.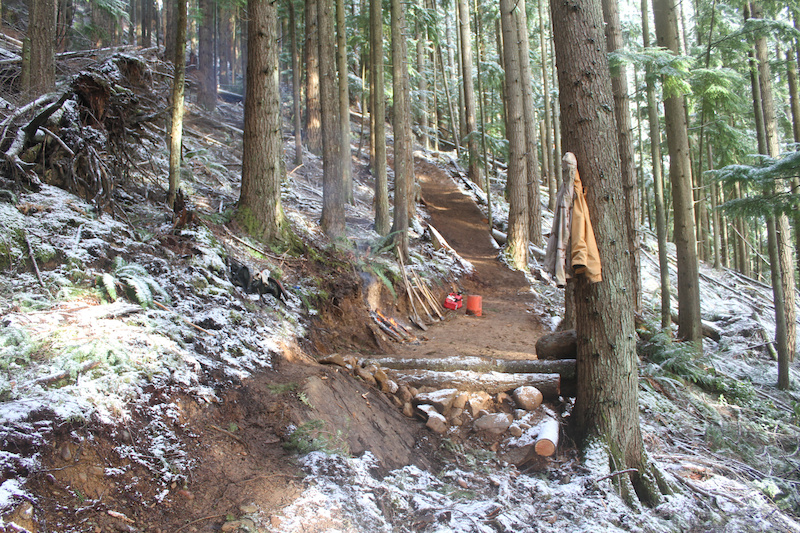 I have kept this project underground for the first year of printing. Hooking up the guys who have made a mark or are proven dedicated builders. We donated about 75 five gallon buckets, and what seems like several hundreds of shirts to local builders. This underground marketing is the way I wanted to start this. We hand print our shirts just like we hand dig our trails. "Hand build from the ground" is our slogan, like our trails this brand will be something that I take my time with and make sure it matures in the right direction.
We are just about ready to launch the first season with several shirt graphics, hoodies, and riding jerseys. Donations from profits, will be given in form of revenue, shovels, and buckets.
We are group of friends that dig and ride together. We hook up to dig sometimes more then to ride, but when we ride we shred extra hard to make up for the shovel time.
We are lucky to be where we are from, and I think this is a good way to help maintain access and recreation. Everybody wears clothing, and you don't see tons of casual clothing in bike shops that are mostly dominated by lycra and spandex.
Concepts will be pulled from the forest we recreate in, and inspiration from Kinsley's photography of big tree logging during the 1800's in our area. It blows my mind to think that we are in the same woods as those boys who took some of the biggest trees by hand tools to develop the place we call home. My stance on logging is this: " I would rather have working forests then another housing development on our hills". Working tree farms make great places to recreate and have trail networks. Galbraith Mountain is a great example of mt bikers and loggers working together.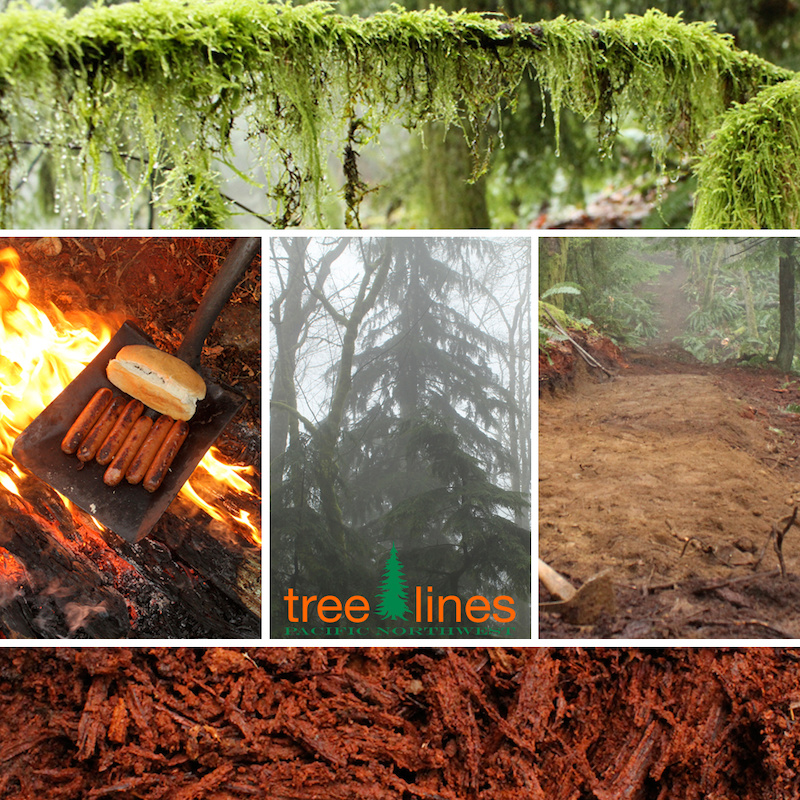 Treelines crew is: Adam, Victor, Mason, Erin, Chris, and many more friends and family. Treelines is supported by: Dakine, Oakley, Polar, Transition, Shuttlenuts, and Hidden Wave. Visit
http://www.hiddenwave.net
for more info about Treelines products. www.treelinesnorthwest.com will be up and running soon.