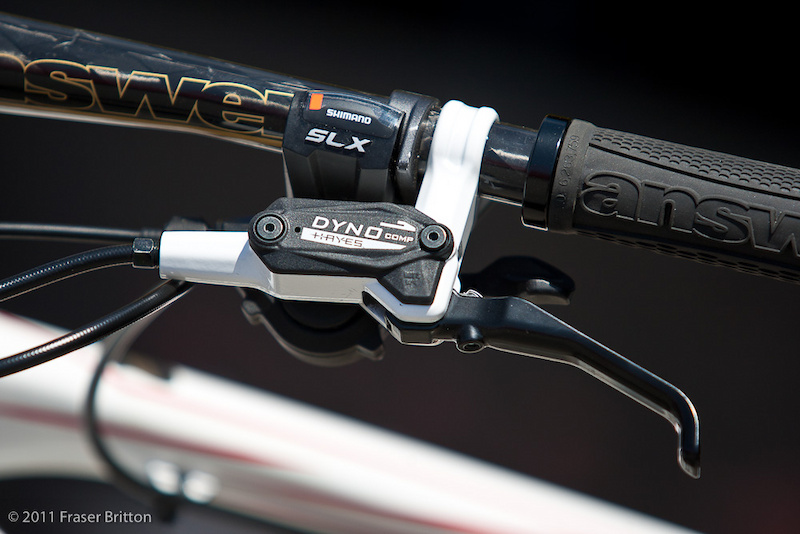 The new Dyno brake from Hayes is an economical stopper that not only retails for an impressive $79 USD per end, but also comes with a lifetime leak proof warranty. The lever is a simple and study unit that features adjustable reach.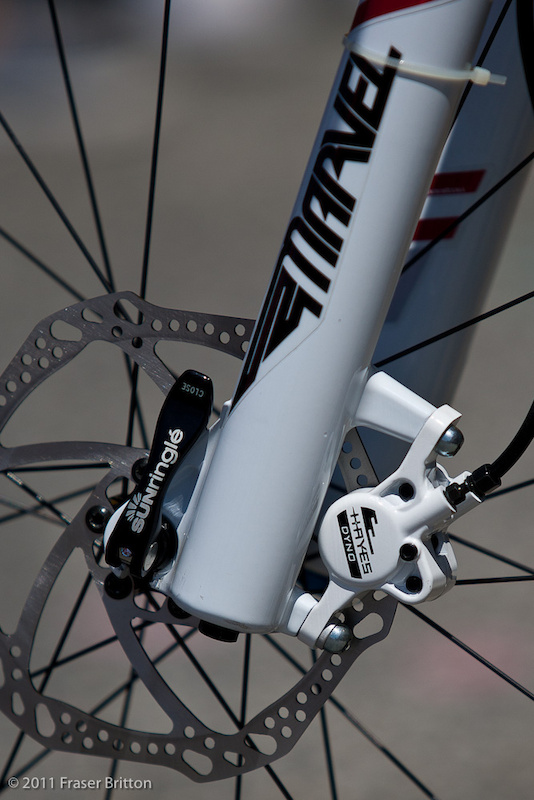 The Dyno caliper and lever uses the same fittings to bleed, as well as the same simple process as previous Hayes models. While the new brake will be an original equipment model only for the upcoming year, you can expect it to be packaged for retail sales by 2012.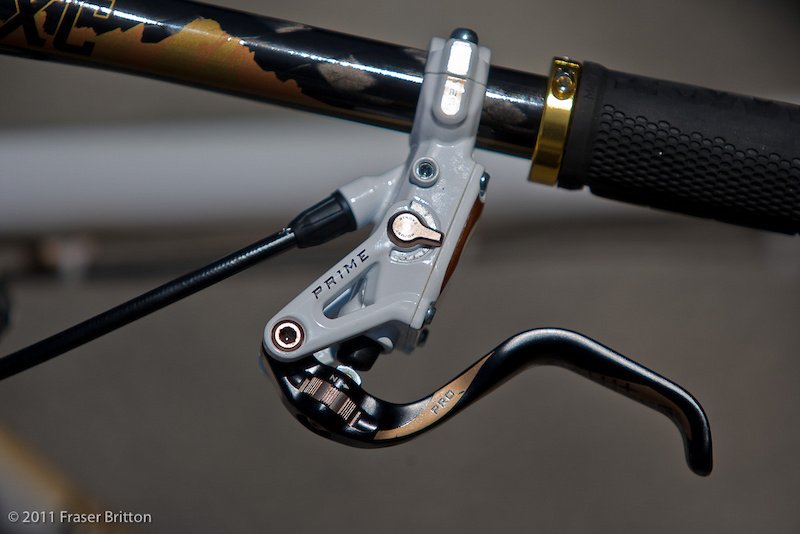 Those who have been patiently waiting for Hayes to release the Prime to the public should be happy to hear that that day is now here. The Prime's poppet cam technology lets the user adjust the dead stroke (otherwise known as bite point) easily and without tools. The poppet cam allows riders to bring the bite point farther out or closer to the bar depending on their preference simply by rotating the small aluminum lever 180 degrees. This, combined with the anodized aluminum reach adjustment dial, should allow every rider to find a lever position that they feel comfortable with.
for more information.