Want to win money for your local trail builders? Now's the time to show your opinion and let your peers decide if they think you deserve to win, so let's hear it!Mouth off and win! Just lay down your strongest opinions and comments directly on this blog until May 1st and you could win a License to host a screening of Pedal-Driven to make some money for trails in your area. Additional prizes include Osprey packs, Camelbak packs, Pinkbike merchandise, DVDs, and more from the makers of "Pedal-Driven: a bike-umentary"!

Here's what we want to hear your opinion about:
Pedal-Driven: a bike-umentary explores the question of whether mountain bikers should be allowed on public lands and if it can be done legally and sustainably. What do you see going on in your world?
- Are legal trails better or worse than illegal trails?
- Share a story (good or bad) about getting legal trails on the ground near you.
- Share any tricks you've found for dealing with the ins and outs of government land managers
- What's the most positive thing you've seen happen where the future of mountain biking is concerned?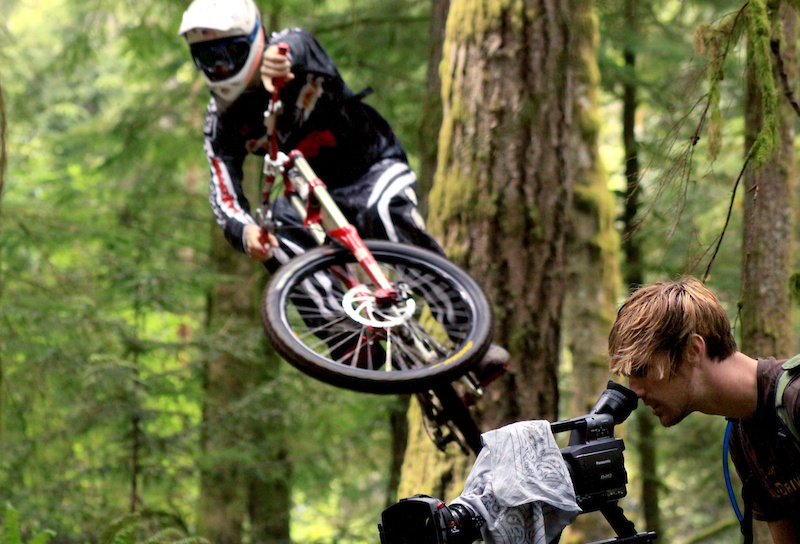 Judging
: Contest will be judged first by peers who will bump your comments up or down. Then the Pedal-Driven producers will review the top user-rated comments to select the final winners.
11 Prize Winners:
1 Grand Prize and 10 Runners Up
Grand Prize
: A license to host a screening of "Pedal-Driven: a bike-umentary" once at the theater or venue of their choice and the right to keep all of the proceeds.
Runners Up
: Osprey hydration pack, Camelbak hydration pack, Pedal-Driven DVD, Pedal-Driven T-Shirt, Pinkbike merchandise and more!
Deadline: May 1st, 2011. Post your comment now!
You can get more information about the story and see additional trailers at
www.pedaldriven.org
.