Arbutus Racks takes a novel approach to holding your pride and joy on the back of your vehicle, combining common sense and know-how to come up with a solid rack that looks to remedy many of our complaints with existing designs. What does it do differently? The four bike rack has a complete lack of frame or fork contact. There are no plastic ratcheting arms that get clamped down on your front tire, often leaving a nasty open wound on the side of your fork where it rubs during a long road trip or shuttle up a rough logging road. And you won't find any funky hook arrangement that suspends the bike from its head tube or fork crown, a design that is not only not compatible with all frames and forks, but can also easily scar your expensive ride. Instead, the Arbutus rack holds the bike vertically from its front tire, with only the tire itself making contact with the metal basket.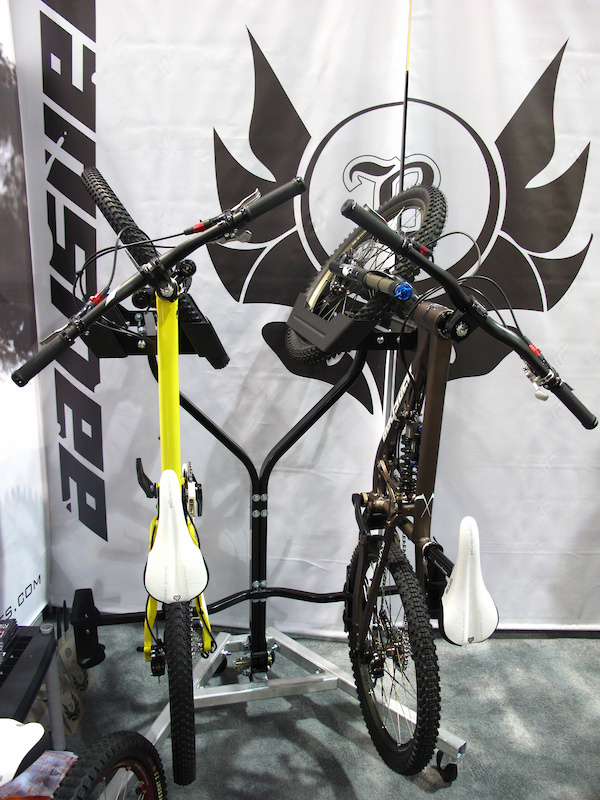 Arbutus Rack details:
• Holds four bikes vertically (
extends out far less than a 4 bike tray style rack
)
• Only the bike's tires make contact with the rack (
no fork or frame contact
)
• Rear tire held in place via Velcro straps
• Tilts down to allow rear hatch access
• Tapered front wheel holder fits 26" and 29" wheels
• Compatible with wide tires
• Includes anti-rattle hitch tightener
• Steel construction
• Fits 2" receivers
• MSRP $699 USD and CDN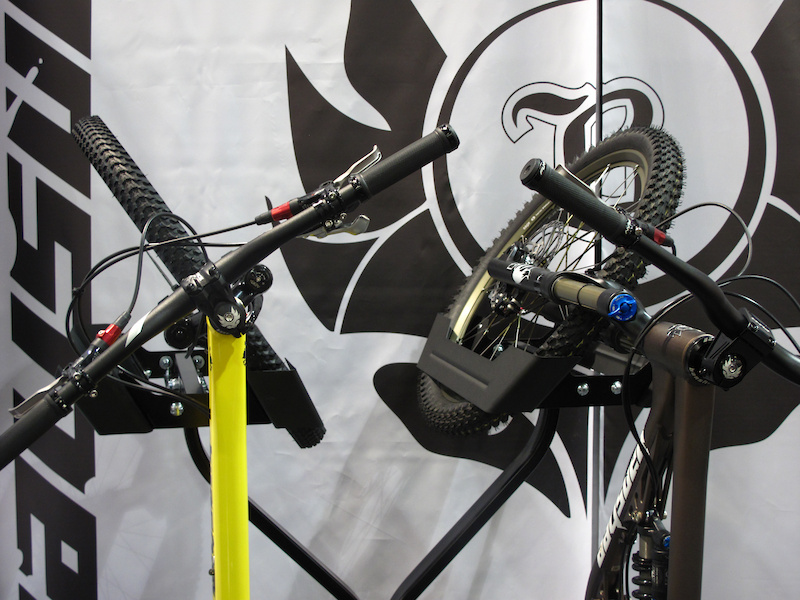 Your fork, rotor and frame are well clear of any metal that could cause damage. The front wheel basket is also deep enough that no straps are required to hold the wheel in place - it simply can't come out. Bike installation and removal takes seconds, with the only strapping down taking place with the straps that go over the rear wheel. We've come home with our own test unit and will be doing our best to abuse it, hanging all of our different test bikes from it when we hit the road for trips and shuttle runs. Stay tuned!
www.arbutusracks.com