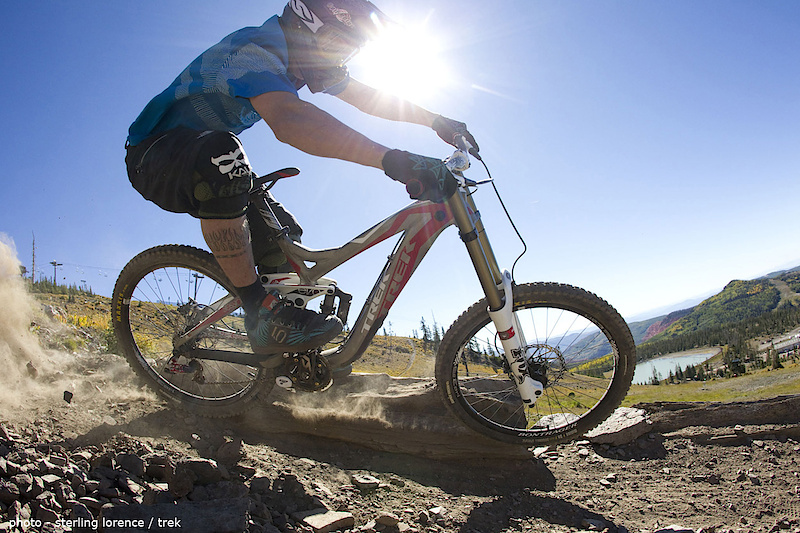 So how did the bike ride? I was very impressed, especially considering the demanding and unfamiliar terrain. Jumping on a new bike and riding hard on very foreign trails is always a challenge when trying to get a feel for any new bike, but I found the 88 to be a confidence inspiring machine. Those who are already familiar with the bike's neutral handling will be pleased to find that this hasn't changed. I have always been a fan of 88's quirk free personality, something that not a lot of DH bikes can brag about. The angles remain the same as previous years which results in a bike that is easy to move around when the time demands, but also happy to be straight lined through the worst a trail has to offer. If I was happy that Trek didn't muck about with the 88's geometry, I was even more stoked about what was done inside the Fox DHX RC4 damper that is bolted to the bike. To be clear, I was pleased with how last years bike performed and didn't expect a drastic improvement over that bike's performance in this regard, but the Fox shock's action on the 88 for 2011 is substantially different from 2010 and earlier. The trails at Brian Head are littered with rock debris and there is nary a smooth bit to be found, which made the improved sensitivity of the rear end very evident. It is one thing for someone to tell you the changes and that you're sure to notice them, but it is an entirely different thing when they are this noticeable. After a few break-in runs on the bike it was very clear that the rear wheel was more eager to enter the first parts of its travel than the previous bike. But this is where Jose's and Fox's know how comes into play. Despite the forgiving early stroke, I didn't feel that under damped sensation that you'd expect to be associated with it. The Fox shock was also noticeably more forgiving when already deep into its travel as well. Picture coming into a boulder strewn section of trail of substantial length, with that first big hit using up much of the bike's travel. The next few hits come hard and fast and the average bike would be very susceptible to getting knocked off line or at least passing a harsh feeling through to the rider. The 2011 88 seemed to deal especially well in the situations, which isn't surprising considering that both Fox and Trek's ACG spent a year and a half working to remedy this issue. The result is a shock tune that noticeably lessens that harsh spike when hits come fast and hard when the bike is already deep into its travel. Having spent time on older Sessions, I can confidently say that there is quite a difference in this regard between the two.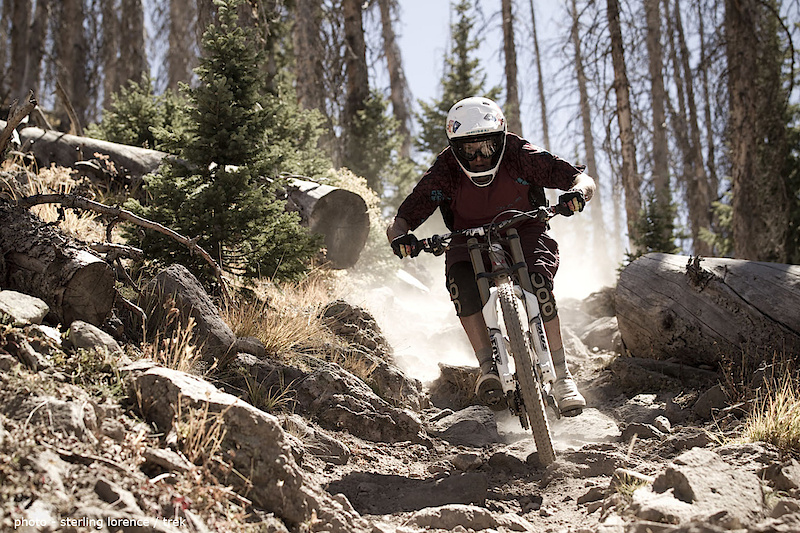 Shandro blasting through the gnarly. You think you're fast and then try and keep up with someone who really is fast, only to have your dreams shattered - I love it! This run was out of the park and offered a bit of everything, perfect for getting a feel for the new bike. The top had some serious rock sections that you could come in to much faster than you should, and the bottom had plenty of fast singletrack and tricky corners filled with loose chunder. This run took a full hour from top to bottom with our big group and I'm pretty sure that I had a shit eating grin during the entire time, it was simply too much fun! Andrew Neethling and Worlds Jr. silver medalist Neko Mulally were in the group as well and it was a blast watching them come through boulder fields that I tiptoe through. Getting to watch a DH race bike get ridden by top World Cup racers is something that every rider should experience at least once.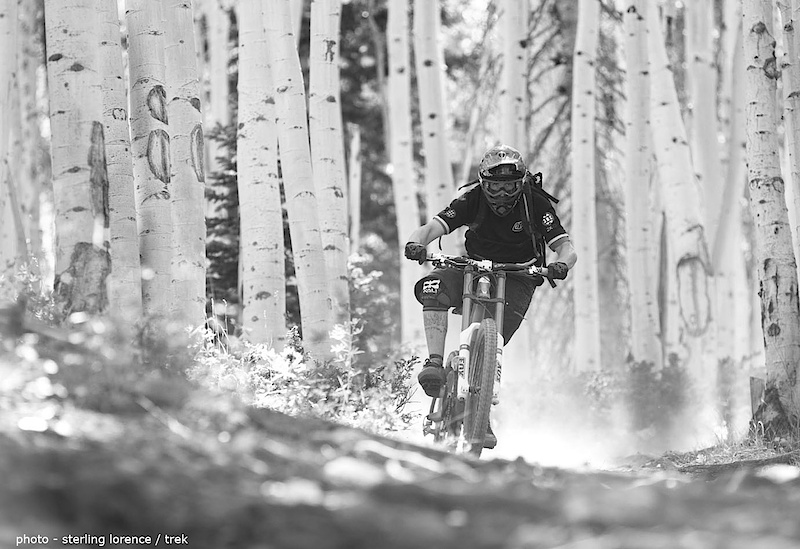 Now we're talking. I'm sure you've all had that one section of trail that will stick in your head forever. You're looking at mine. Surrounded by aspens and riding a bit over my head, you get a glimpse into my personal heaven with this picture.
to see their entire range of bikes.