TESTED
Trek
Remedy 9 29

WORDS
Mike Levy
PHOTOS
Amy McDermid
Trek's Remedy lineup has long been one of our favourite do-it-all platforms, with the design seeing an evolutionary process over the years that saw things like ISCG tabs and the clever FOX DRCV Float shock added to keep the bike competitive throughout that time. The 2014 model year underwent a major shift in design, though, in the shape of 29'' wheels and an entirely new aluminum frame, changes that essentially created a completely new machine that only shares the original bike's name and, hopefully, its spirit. Sure, there is slightly less travel, with 140mm on offer (
the 26'' versions have always run 150mm
), but the suspension layout retains a very similar appearance, with Trek's ABP, Full Floater, and DRCV shock technology utilized. But does this new bike still preserve the 26'' version's versatile personality, or have the bigger wheels tamed some of zest that was easy to find aboard the previous iterations? We're in a somewhat unique position in that we have spent considerable amounts of time on every version of the Remedy before it, riding everything from lift accessed bike park trails to IMBA epics on a regular basis, allowing us to find out if the $4,729.99 USD Remedy 9 29 is a step in the right direction.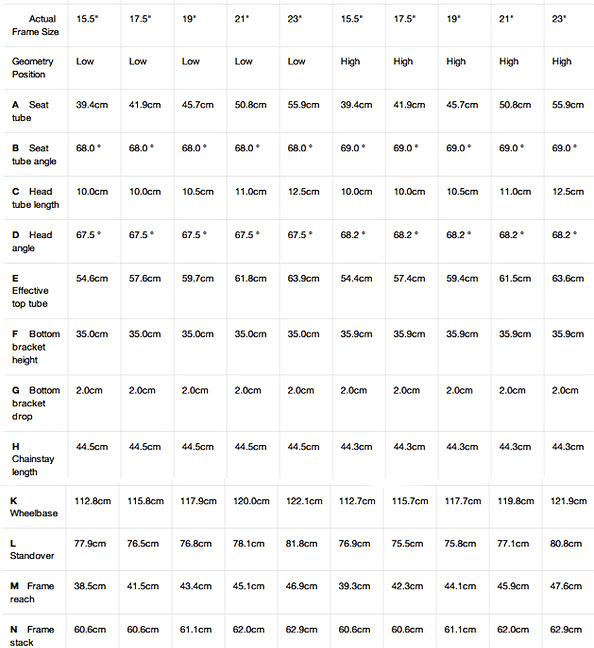 • Intended use: all-mountain/enduro
• Rear wheel travel: 140mm
• Wheel size: 29''
• Aluminum frame
• ABP and Full Floater suspension
• FOX DRCV CTD shock
• ISCG chain guide tabs
• Internal dropper post and derailleur routing
• E2 tapered head tube
• 'Mino Link' adjustable geometry
• Weight: 30.7LB
• MSRP: $4,729.99 USD
Frame Details
The Remedy 9 29 is assembled around the same aluminum frame that Trek uses for the other two 29"-wheeled Remedy models, and it is much curvier than what we've seen of previous versions of the bike. An "S" shaped down tube allows for both front wheel and suspension clearance, and it meets the top tube a good eight inches back from the bike's E2 tapered head tube. There is plenty of stand over clearance thanks to the downward slope of the top tube, and a short section supports the seat tube. The bike's seat tube curves at the rocker arm pivot, meaning that a standard seat post might not lower enough for some riders, although this isn't an issue with the Reverb Stealth seat post that the bike comes stock with (
not many will use this bike without a dropper post anyways, will they?
)

Cable routing is a mix of internal and external, with the shift housing being run through both the down tube and the drive side chain stay for the rear derailleur, and within the top tube and out for the front. The rear brake line is external from front to back, which makes sense as not many riders actually enjoy removing a brake line and performing a bleed, and the Reverb Stealth's line is run along the top side of the down tube until it enters the frame just above the bottom bracket junction and ISCG chain guide tabs. The result isn't the absolute cleanest, but it is also far from looking cluttered.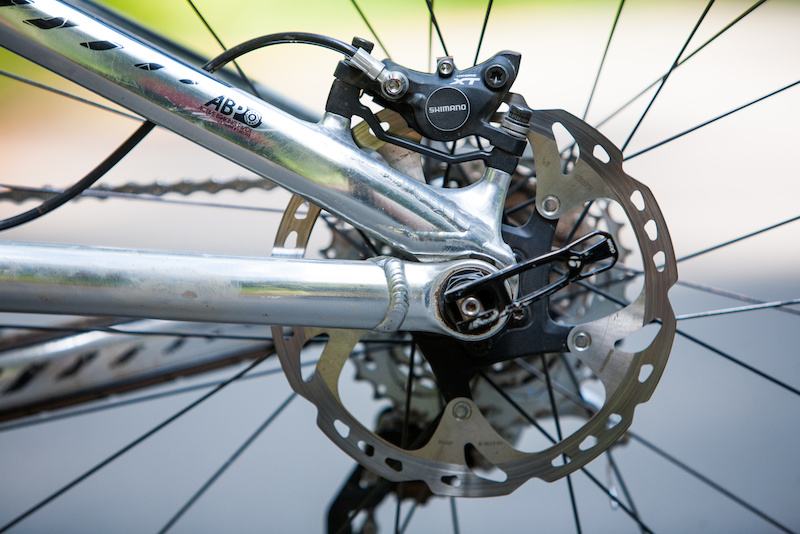 The Tech
• ABP Convert
: Trek has been using their Active Braking Pivot on the Remedy for many seasons now, and the 2014 Remedy 29 employs their latest ABP Convert system. The design allows the dropout pivot to rotate concentrically around the rear axle, limiting the amount of rotation between the caliper and rotor, which Trek says helps to keep the suspension working better regardless of if the rider is on the brakes. The 'Convert' signifies that the pivot hardware is easily interchangeable to allow for both 12 x 142mm axles and standard 135mm quick release rear wheels.
• Full Floater
: Attaching the bike's FOX DRCV CTD shock to an extension off the front of the chain stays rather than a fixed position on the front triangle isn't a new concept, but it is one that Trek has employed for a number of years on everything from their Session downhill race machine to the shorter travel Fuel trail bike. Trek says that doing so allows the shock to ''
better respond to bumps across a wide variety of terrain,
'' which
is a simple way of saying that the arrangement gives them more opportunity to tune how the shock performs throughout its stroke by altering the leverage from both ends. They aren't the first to employ such a layout, but they have used it for a number of years on most of their high-end full suspension bikes, which should mean that they have been able to tune it exactly to their liking.
• DRCV
: Trek's proprietary rear shock technology, developed with the help of FOX. The 'DR' stands for Dual Rate, with the shock's two different air chambers providing two different rates depending on where the shock is at in its stroke. Connecting the two chambers is a plunger, or valve, that opens the airway between the two at a predetermined point in the travel. The plunger is referred to as the control valve, or the 'CV' in DRCV. The goal is to be able to have your cake and eat it too, by having a lively but firm spring to push against that is provided by the main chamber while also benefiting from the secondary chamber's ability to add a more linear and forgiving end to the stroke.
Specifications
Release Date
2014
Price
$4729.99
Travel
140
Rear Shock
Fox Performance Series Float w/DRCV, CTD
Fork
Fox Factory Series 34 Float w/CTD, 140mm
Headset
FSA NO.57E, E2, sealed bearings
Cassette
Shimano Deore XT 11-36, 10 speed
Crankarms
Shimano Deore XT, 38/24
Bottom Bracket
Shimano XT
Rear Derailleur
Shimano Deore XT Shadow Plus
Front Derailleur
Shimano Deore XT, high direct mount
Shifter Pods
Shimano Deore XT, 10 speed
Handlebar
Bontrager Race Lite Low Riser, 31.8mm, 5mm rise
Stem
Bontrager Rhythm Pro, 31.8mm, 7 degree
Grips
Bontrager Rhythm, dual lock-on
Brakes
Shimano Deore XT hydraulic disc
Wheelset
Bontrager Rhythm Elite Tubeless Ready 28-hole disc wheel system, 15mm front hub, 142x12mm rear hub
Tires
Bontrager XR3 Team Issue Tubeless Ready, aramid bead, 29x2.30"
Seat
Bontrager Evoke 2, chromoly rails
Seatpost
RockShox Reverb Stealth, 31.6mm
---
| | |
| --- | --- |
| | More supple and active off the top than any air-sprung, 140mm travel bike has a right to be, the DRCV shock did a great job of both helping the rear tire dig for traction and muting a lot of the otherwise teeth rattling chatter. And although the bike has 10mm less travel, it actually felt more forgiving than the 150mm travel 26" version that came before it, proving that it isn't the amount, but both the quality of the travel and the overall package that counts. |
Climbing/acceleration:
Ask the average mountain biker what his thoughts on 29ers are and most will likely mention something about them making tricky climbs easier, even if they are dead set against the idea of a big wheeler. This much is fact, especially when talking about the Remedy 9 29, although not in the way that 29ers usually excel on climbs. While the chrome bike can hold its own on slow, technical pitches (
more on that later
), it is how the bike can literally be thrown at the steepest of walls and manage to pull it off. There isn't much strategy required, and both bad form and bad lines couldn't keep the bike from cresting some rather sketchy bits of trail, the kind where you are just a little worried about falling backwards into the abyss if you were to stall out. Stretches of proper technical trail required a different approach, with the bike feeling a bit long when the speeds dropped and tight corners needed to be navigated, and although the Remedy 9 29 isn't a handful in such situations, it does take a committed rider to steer the bike up a climb that requires some real technical skill. Thankfully, while the bike's wheels felt quite far apart in these moments, its steering has enough sharpness to get it past most anything so long as you have the dedication to see it through, with dedication being the key word in that sentence. Get lazy and you could find yourself running out of real estate quicker than you expected, but steer with conviction, stay on the gas, and you'll move forward and upwards. This fact is aided by the bike's sticky Bontrager 29-4 Team Issue tires that, while not being a popular brand with riders who aren't in the know, do provide quite a bit of all-around traction. The bike's rear suspension proved to be quite active, cycling gently under load enough for us to flip the FOX shock's CTD lever to the 'Trail' setting anytime we felt like getting on the gas seriously, but there was still enough suspension action in this firmed up mode to provide plenty of comfort and traction when we could benefit from it.
The Remedy 9 29 rides heavier than its 30 pound weight would suggest, which is the bike's biggest drawback when talking about climbing, and extended climbs were just that much less exciting aboard the bike. That's not to say that it is a bad climber, as it has some serious "I can get up that!" gusto that honestly surprised both us and onlookers, but it also just didn't feel as spry as we would like to see. With this in mind, our first upgrade would likely be a set of lightweight tires - terrain permitting - and a set of über-light 29er wheels. Shaving some weight from both would go a long way to adding some vigor to its ride. Our other complaint centers on how we sometimes brushed our knee on the right side shift cable housing when out of the saddle. It looks like the entry port for its internal routing sits quite far back from the head tube, likely the cause of the issue - not deal breaking, but it could be annoying.
Downhill:
The Remedy's suspension and calm handling make it one of the best descending 29ers that we've ridden to date, and although the 140mm travel bike is far from being a park machine, we happily spent a few days in the Whistler Bike Park on it instead of grabbing a true downhill rig. That lift accessed riding accelerated our appreciation for just how dialled the Remedy's rear suspension actually is, a fact that can sometimes get a bit lost in the acronyms and marketing-speak that goes along with the design. More supple and active off the top than any air-sprung, 140mm travel bike has a right to be, the DRCV shock did a great job of both helping the rear tire dig for traction and muting a lot of the otherwise teeth rattling chatter. And although the bike has 10mm less travel, it actually felt
more
forgiving than the 150mm travel 26" version that came before it, proving that it isn't the amount, but both the quality of the travel and the overall package that counts. Of course, the larger wheels also factor in with how the first third of the 9 29's travel is a bit more tolerant of the terrain under it than its predecessor. With 140mm of travel and such a relatively supple early stroke, it wouldn't be out of line to expect the bike to struggle at the opposite end of its travel. This wasn't the case, though, with enough ramp up to keep us from coming to the end of FOX shock's stroke too abruptly.
| | |
| --- | --- |
| | Complementing the bike's suspension is its equally impressive handling, with a stable personality that feels as if it has your back when it comes to covering up your mistimed moves and bad form. |
Ramping up the speed and aggression does little to make the silver bike jittery, an uncommon trait among bikes in its wheel size/travel class, and we have to say that we don't remember really attacking a trail on a 29er like we found ourselves doing frequently on the Remedy. No, the bike is not as agile as a 26"-wheeled machine of equal travel, and it did take a bit more effort to throw around, but the tradeoff is awe-inspiring calmness in the heat of battle. That is often the compromise, though, and an expert level rider will likely be able to swing a leg over the Remedy and have no troubles snapping it sideways or pumping the ground for speed.
That lack of nimbleness is the bike's only true drawback when gravity takes over, making for a bit of a laboured ride on machine-made trails that seem to be replacing good old fashioned natural terrain these days. And without a knotted mess of roots or ledgey rocks that would allow the bike's terrific suspension do its job, the Remedy is left to make its way down the trail like a child forced to colour within the lines. That's a bit of a shame, because we all know that letting it hang out is much more fun than taking the route well traveled. Maybe the issue boils down to the trails, not the bike? A discussion for another time, perhaps. We also couldn't seem to eliminate a faint clunk that emanated from the back of the bike when the brakes were first applied after pedalling, presumable from the ABP pivot hardware, although removing and re-installing all four pieces didn't put an end to it.
Component Report
• Last season may have been an off-year for FOX, but they are back in 2014 with drastically improved suspension forks that both stay high in their travel and offer a good amount of small bump compliance. Gone is the wallowy and unsupportive feel of the '13 CTD FIT damper, and with it the excessively high air pressures that it required. The 34 Float CTD on the front of the Remedy 9 29 didn't give us a single reason to complain, with both enough ramp-up from the air spring and support from the revised damper to keep us happy regardless of how steep or hairy the terrain became. It is a bit of a shame that it took a year to get there but FOX listened and responded to rider feedback.
• The bike is spec'd with a RockShox Reverb Stealth dropper post and a set of Shimano's XT brakes, two of our favourite components. Unfortunately, the two in combination doesn't result in a user friendly setup, with the brake's reservoir preventing the Reverb's remote button from being positioned anywhere near where we'd like it - the angle is all wrong, making it difficult to depress the button, and no amount of fiddling resulted in a better setup.
• Yet again, Shimano's XT drivetrain was flawless and quiet throughout the test, not giving us a single reason to complain. And although a fit rider might prefer a single ring setup, the bike's 38/24 tooth chain ring combo makes a lot of sense for real-world riders who plan to put in some serious miles.
• The Bontrager name may not carry the same panache as Maxxis or Schwalbe, but the bottom line is that they make some damn good tires. Our bike came equipped with their new 29-4 Team Issue tubeless ready rubber, not the XR3 tires that come stock, and they performed consistently, with no hiccups that would have eroded our confidence, nor any flats during our time on the bike. They also seated quickly and easily (
they came set up tubeless
) on the Rhythm Elite tubeless ready wheelset, a good thing given both components' "tubeless ready" designation.


Some of the best brakes and a great dropper post, although they don't play nice together on the handlebar (left). Trek can sometimes take heat for spec'ing their in-house Bontrager brand, but there is no denying that their 29-4 Team Issue tires (center) work well regardless of the name on their sidewalls, and the same can be said of the bike's Bontrager Evoke 2 seat.
Pinkbike's take:
| | |
| --- | --- |
| | How does the 2014 Remedy 9 29 compare to the previous 26"-wheeled version? It's pretty simple: given the choice, we would reach for the bike with the bigger wheels for every occasion. And yes, that includes technical "am I going to ride this out?" sort of moves. The new bike is very clearly more forgiving, despite sporting 10mm less travel all around, and its bigger wheels offer more traction, a potent combination. Yes, it has lost some of its lively temperament with the wheel size switch, but the 650B version that was recently announced might just be the ticket in that regards.- Mike Levy |
www.trekbikes.com
Must Read This Week