We like to ride and push ourselves. We like technology and information–Strava integrates these into an app that riders love…or hate.
Speed, distance, time, elevation and GPS stats are tracked, knowing this info about your rides is pretty rad, but what makes Strava so powerful is that it compares and ranks your riding stats with all the other riders who have ridden the same trail or segment of trail. User's fitness and skill levels are ramping-up quickly as a result, but like anything powerful, addiction and abuse is common.
I began using the app in preparation for the BC Bike Race. Having never used a cycle computer or GPS, I had no idea what the distance or elevation of my rides were, using Strava was revealing, it was clear I had to significantly increase my training if I wanted to survive and enjoy the event. Knowing I had Strava running on my phone was incredibly motivating. The fact that I was being ranked and that my Strava friends would see my ride stats helped me push my edges further than I would have on my own. I discovered I was still a very competitive dude, and I also found myself in the best shape of my life, well prepared for the demands of the BC Bike Race. Additionally I was left with an awesome diary of all my training rides and a great resource of trail ride ideas by looking at the maps of my friends' rides.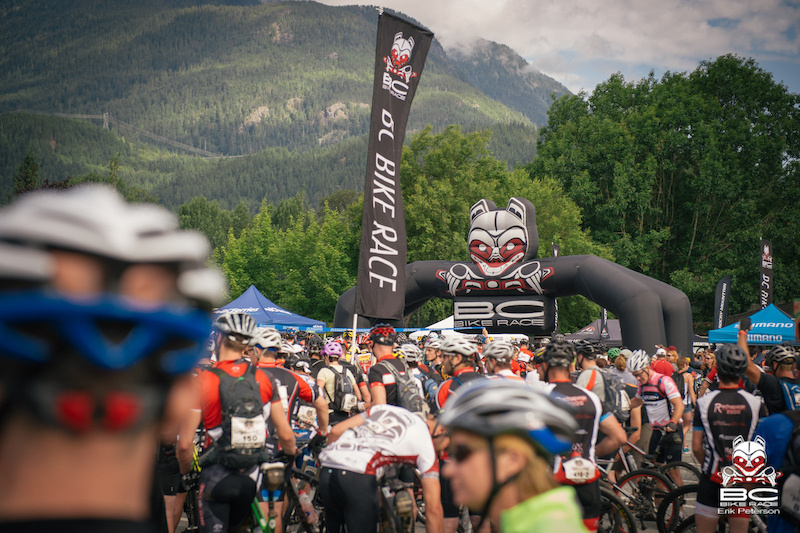 Strava can turn any solo ride in to a race
While I love what Strava has given to our sport and our riders, I worry about what it is taking away. If you get lost in a world full of climbing elevation and downhill segments stats, you'll have created what Ken Wilber calls, a '
flatland
' world for yourself. This is '
scientific materialism
', and it's an easy world to get sucked in to based on what our society values, measurable results.
| | |
| --- | --- |
| | ...Gone was mind and soul and spirit, and in their place, as far as the eye could see, the unending dreariness of a world of its: "a dull affair, soundless, scentless, colourless; merely the hurrying of material, endlessly, meaninglessly. - Ken Wilber - Integral Psychology p.64 |
My training and Strava habits narrowed my experience on the trail, and that smacked up against my values. I enjoy stopping on a ride to take in the view or do some yoga, and I found myself trading the richness of what riding can offer for Strava results. The most incredible feelings that are available on a bike ride cannot be measured; when I'm in training mode, chasing results, and racing toward personal bests I have far fewer of those memorable peak experiences. The thing that inspires me most about riding is those experiences, not the maintenance of KOM's (King of the Mountain).
So what lengths are you willing to go to in your solo strava moments? What would your friends say if they saw how you secretly use Strava and mull over the details, searching for KOM's to nab? Is puking at the top of a climb worth it? (almost guilty). Is breaking your body on a DH segment worth it? What are you worth? What are you capable of beyond this 'flatland' world?
I acknowledge that I'm a competitive person, and with thanks to Strava for reminding me, I've worked to integrate that in to the values that I hold higher than my flatland measurable results. I will still push my edges because there is so much growth that comes from doing so, but I'm aware of when I do and it is a choice, not a self worth necessity. How you use Strava is what matters.
Ryan Leech is sponsored by Norco Bicycles, Ryders Eyewear, Kenda, Shimano and RockShox. He performs trials shows at select special events and schools. Intimate with the benefits of yoga for a thriving pro career, he got certified to teach and just released a new Yoga for Cyclists Video and offers yoga and mountain bike workshops around the country. As a Professional Integral Coach™, he works privately with people, such as pro athletes, during transition to help them discover what's next more quickly and with less suffering.
The ProVisions Article Series:
ProVisions #1: Are you Crazy?
ProVisions #2: On a Crash Course?
ProVisions #3: Free Your Freeriding
ProVisions #4: I Am the Trail