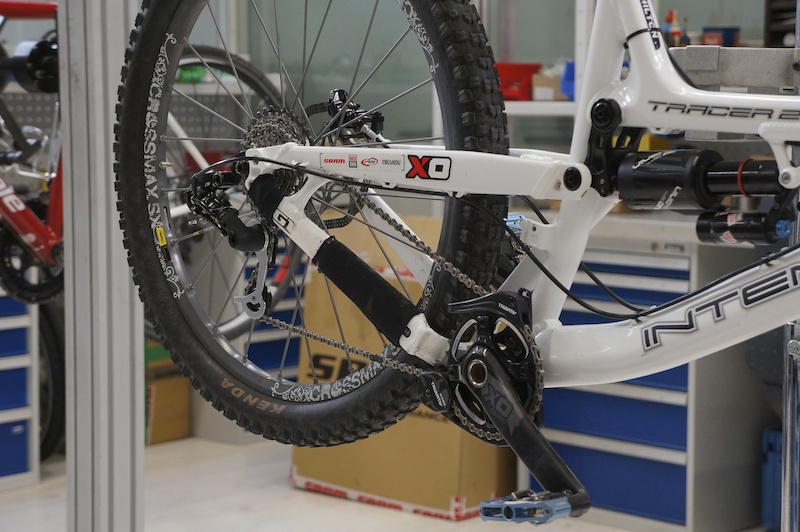 Clutch equipped?
SRAM hasn't let any information slip at this point, but taking a closer look at the prototype unit reveals that it seems to use a standard parallelogram, the very same as SRAM employs on their XO level unit. What is clearly different, though, is the derailleur's larger than usual knuckle. What does it do? Why is it so big? There is only one reason in our minds: the prototype is an answer to Shimano's friction clutch equipped XTR Plus derailleur that uses a roller clutch to keep its cage from swinging wildly back and forth over rough terrain, helping to greatly limit chain slap. Less noise is only part of the story; there also being an actual performance gain to be had thanks to the cage's greater tension helping to keep the chain from bouncing off of the ring over rough terrain. The system has received positive reviews, and it looks as if SRAM is also ready to debut a design of their own, although we're willing to bet that the drivetrain engineers at SRAM have been tinkering with the idea for quite awhile. Roller clutches are far from new technology, after all.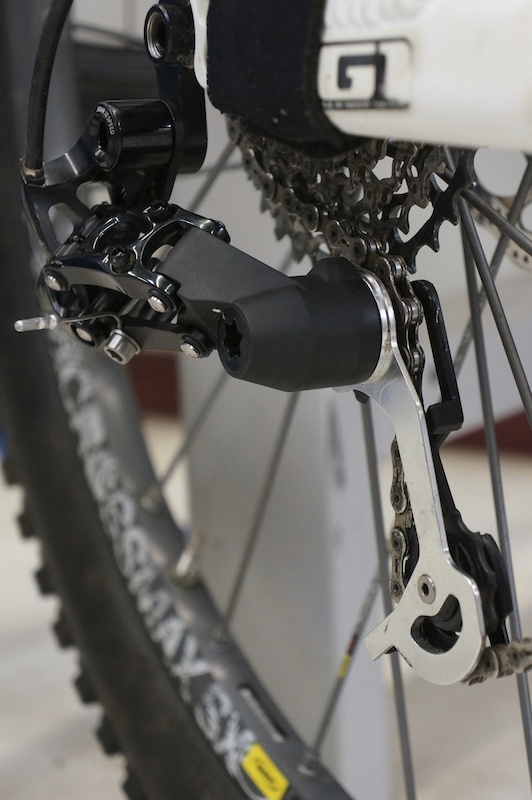 What we don't know at this point is how the system functions. We're willing to bet that the internal design differs from Shimano's enough to avoid any sort of patent issues, but can only speculate as to its makeup. From the angles shown above there doesn't seem to be any sort of on/off switch, as found on the Shimano unit in the form of a gold anodized lever, that would allow the clutch to be engaged and disengaged. If this is the case the SRAM prototype surely uses a different layout, likely simpler than found in the XTR Plus derailleur. Then again, it remains to be seen what is hidden underneath what looks to be the large torx head cap on the knuckle's outer face. SRAM has kept quiet on when we can expect to see a production unit, but the prototype shown above does look close to being finished.
Stay tuned to PB for more information as it becomes available!
www.sram.com