Fall is always a bittersweet time of year. The brightly colored leaves, cooler temperatures, and the tacky but not yet muddy trails makes for prime riding conditions, but there's always the knowledge that it won't last for long. Like it or not, here in the Northern Hemisphere the days are getting shorter, the nights longer, and winter is on its way. For many riders, the onset of winter signals the end of mountain bike season, or at least a significant drop in the number of riding days per week. Warm clothes and lights can help extend the season, but venturing out into the pouring rain in near freezing temperatures and pitch black darkness takes a lot more motivation than those carefree summer rides. Plus, in many locations, snow will soon be piling up on the trails, forcing them into hibernation under a white blanket until they melt out next year.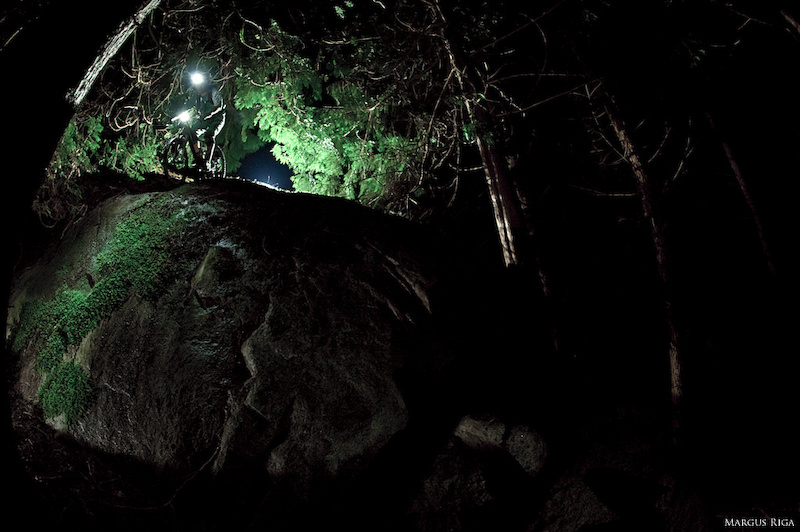 Time to charge up those lights - night riding season is fast approaching.
Distractions are the key to off-season survival. Many of us get a little twitchy if we haven't ridden in a few days; the trick is to find something to take your mind off mountain biking until the longer days and nicer weather returns. Night riding, fat bikes, and trips to the desert are all ways to ease the symptoms, and to stay on the bike, but these are just temporary cures, and can't really match the feeling you get on a long summer day's ride.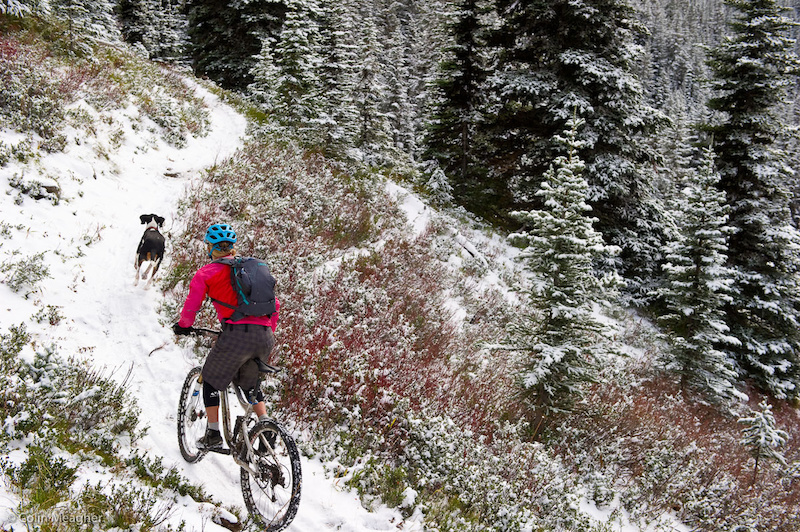 The first snows are starting to fall in the high country, and it won't be too long until the knobby tires are swapped out for skis and snowboards.
So what is an addicted mountain biker to do to stay sane? Binge eating and drinking might be the initial response after Daylight Saving Time ends and effectively makes those after work rides impossible without lights, but that's probably not the healthiest solution. For those lucky enough to live near the mountains, snow sports are the answer, since skiing or snowboarding through untracked powder goes a long way towards easing the withdrawal symptoms, and in all reality it's better to mix things up, rather than single-mindedly spinning the cranks all year long. Even the top mountain bike athletes in the world take a break, adding in surf trips, dirt biking, rally car racing, or any number of alternative activities to give those tired muscles a break for a month or two. Taking a small step away from mountain biking makes it that much better when the sun decides to reappear.
Winter is just around the corner, but there's still time to sneak in those last few fall rides. Weigh in below on how you plan to spend your off-season.
---