Jeff Steber
: president and co-founder of Intense Cycles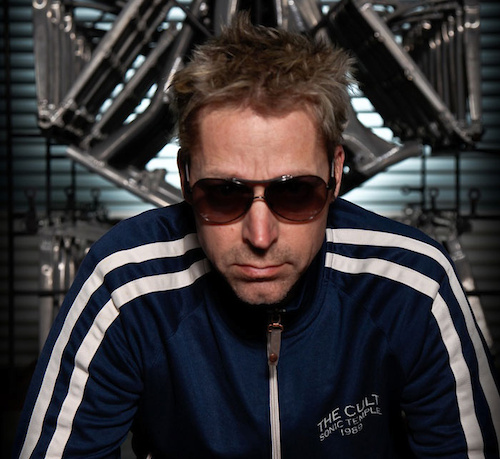 | | |
| --- | --- |
| | I think it shows the dedication to our brand and loyal customers that we will do whatever it takes, and now we have some beautiful carbon frames and a few more on the way. I do miss my beloved, vintage '62 Strat, and my Rory Galliger Strat, and, and... I had to sell those to help fund this stuff, but in the end it is all worth it and a new generation of Intense. |



When it comes to product development, how does a relatively small company like Intense compete with the sizeable resources of a larger manufacturer?



"I am going to focus this question on our in-house, USA manufacturing since that is a strength of ours and something that makes us different from the pack. Intense has had to learn to be lean and get the most out of limited resources - focusing on our strengths. We are able to develop products faster, as the manufacturing is at hand. This also enables us to react to and create trends quickly (Intense is already shipping their 27.5'' Carbine and Tracer models)."




Intense's ability to adapt quickly to the changing landscape, such as the 27.5" momentum must certainly help?



"I can fab up a proto, weld it, heat treat it, and be riding it the next day. In turn, for a small company we have been able to be quite prolific with the models that we offer. We are also able to develop the 'tweener models in-between the main bike segments that the big guys do not bother with."




The relationship between the customer and the manufacturer is something that many riders take to heart when considering the brand of their next mountain bike. Does Intense bring something to the customer service table that a larger brand cannot?



"I can only say that we try our best on this one, and I will personally answer questions and help customers out with issues etc - you might not get that from a bigger company. I had built the brand on racing, and through the early years had worked on many racer's bikes at NORBAs and World Cups. Racers knew that if they needed a bolt, a link, or whatever, they could come by the Intense pit and get taken care of."




Don't more people simply ride mountain bikes than actually race them, though?



"In recent years we have put a lot more energy towards customer service as being high-end, the customers gets a bit more. We have put more thought into ease of maintenance and reliability in the new designs, better bearing systems, new tube sets, grease ports etc."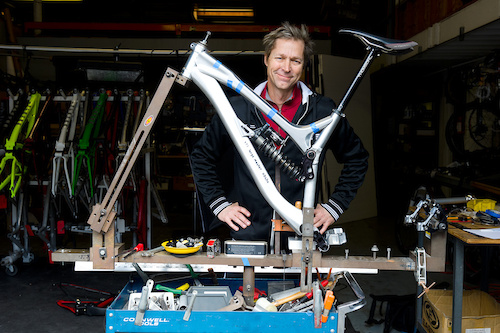 Intense can manufacture a prototype very quickly, an asset when a design needs to be investigated.




Carbon fiber has become the leading material to use when building high performance frames. How are the smaller, boutique brands able to compete in the carbon fiber arena with the bigger players?



"This is a tough one and I am living every day. The big companies own that market as the development costs to do carbon are so high, but at the same time it is becoming the material of choice for high-end mountain bikes. Intense has invested over the years into a factory that makes high-end aluminum, and I compare it to years ago when chromoly steel was replaced almost overnight by aluminum - if you didn't jump on the band wagon you where left in the dust. There will be a lot of the smaller guys struggling with this; some will do whatever it takes, some will get smaller and more niche, and some will disappear."




Intense has debuted a number of new carbon frames recently...



"I think it shows the dedication to our brand and loyal customers that we will do whatever it takes, and now we have some beautiful carbon frames and a few more on the way. I do miss my beloved, vintage '62 Strat, and my Rory Galliger Strat, and, and... I had to sell those to help fund this stuff, but in the end it is all worth it and a new generation of Intense. I must say at the same time that the big guys have developed the sources in Asia for carbon and now it is easier to get quality carbon frames; kind of like automotive, aerospace, and sporting goods. Carbon products set things up for bicycles."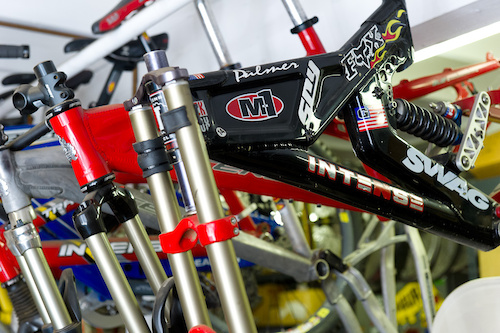 They may have a celebrated past, but Intense is looking to the future.
Jason Chamberlain
: senior engineer, Specialized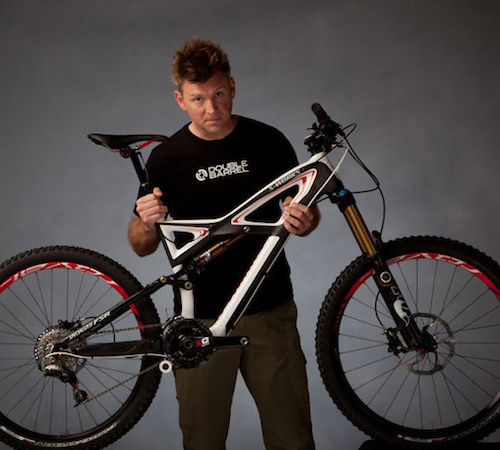 | | |
| --- | --- |
| | It doesn't matter if you are a big company or a small company, you can rise or fall when it comes to customer service. I'm not sure that I understand where people are coming from when they immediately assume that larger companies simply care less about their customers. To me, it seems the exact opposite - a larger company is able to do more for their customers. |




What does a comparatively large company like Specialized bring to the product development phase that might not be feasible for a smaller operation?



"There seems to be a faction that views successful companies as inherently sinister. I am excited to point out the great things that larger bicycle companies are able to provide their riders. It is somewhat intuitive that companies with higher sales volume have more resources to support product development. Now, in order to truly reap the benefits of those resources, a larger company has to be willing to invest in product development. I am lucky to be in a company that truly does. With the support of a larger company, I am free to simply focus on designing the best bikes possible - I don't have to design a bike to fit a profit margin. Brandon Sloan (Director of High Performance Mountain Bikes) tells me to simply build the best bike that I can imagine without thinking about the cost. The bike's performance is the only consideration throughout the design process. I don't have to worry about accounting, marketing, or setting up the trade show booths. At the design phase, it's all about the bike, not the business."




So, more resources means that each part of the team can focus more on their specific task?



"The tools and technology that enable cutting-edge designs are expensive, and larger companies are able to provide the latest computers and software, setup prototype shops and test labs, etc. With those resources in place we have the ability to go from concept to ride-able sample rapidly. We can simultaneously pursue a number of different ideas, ensuring that what goes to market represents the truest advancement in performance. Larger companies have people in dedicated roles to help translate ideas into real-world functionality and apply the finishing touches. At Specialized, we have a fantastic team of talented people in industrial design, graphics and art, quality, purchasing, lab testing, data acquisition, machining and prototyping. We also have experts in 3D computer modelling and carbon fiber layup. Collaboration across all of those groups is critical in taking a good concept and developing a bike that will make you the envy of all of your friends."




Which projects have been the most memorable?



Brandon Sloan and I combined have over a quarter century developing bikes just for Specialized. We are very proud of the work we have done. Projects like the 2002 Enduro and the 2004 Demo 9 were genre-defining and still stand up today. Platforms like the Epic and Stumpjumper continue to be game changers every year we reintroduce them. We can still offer niche products like the slalom-specific SX, Single Speed 29er Carbon hardtail, Troy Lee Edition Demo, or the rare McLaren Venge. Even though we are a huge company, we operate like a collection of small companies. We are very competitive internally. When the road group came out with an ultra-limited $18,000 McLaren Venge, it makes the MTB team want to one-up them with an even better Demo!"




With after market sales support greatly affecting how a company is perceived, how does Specialized combat the common perception that customer service can suffer as a company becomes larger?



"It doesn't matter if you are a big company or a small company, you can rise or fall when it comes to customer service. I'm not sure that I understand where people are coming from when they immediately assume that larger companies simply care less about their customers. To me, it seems the exact opposite - a larger company is able to do more for their customers. On the front-end, it can invest in a tighter quality program to help prevent defects, but it also has the resources to stock product to be held for warranty replacement if that should ever be necessary. The last thing we want is to compound the frustration of a defect with significant delay in providing a replacement."


The Status is relatively inexpensive, yet one of the best performing platforms that we've spent time on.




Can a large company still exude passion?



"I take my hat off to the smaller bike companies for what they are able to do. Everyone has a preference, so more power to you if a smaller company produces a bike that is right for you. It seems that there are people who will object to larger companies no matter what, but I think that companies with higher sales volume can use their resources to do things that directly benefit customers. Don't forget that those larger bicycle companies began as smaller companies and grew because of the success of their products. Specialized was founded and run out of Mike Sinyard's VW van. He is still passionate today about riding and probably rides as much or more than any other bike company owner. Outsiders who get a peek inside Specialized are usually surprised by the lack of suits and number of dogs roaming the halls. Specialized employs bicycle enthusiasts, not corporate drones. We all ride, all the time."