A recent article in the
Denver Post
has brought mainstream media attention to an issue that first arose last fall, when word began to spread that USA Cycling, the governing body of competitive cycling in the United States, would be enforcing UCI rule 1.2.019, which reads,
| | |
| --- | --- |
| | No licence holder may participate in an event that has not been included on a national, continental or world calendar or that has not been recognised by a national federation, a continental confederation or the UCI.[/Quoten] The punishment for breaking this rule? According to section 1.2.021, [Quoten]Breaches of articles 1.2.019 or 1.2.020 shall render the licence holder liable to one month's suspension and a fine of CHF 50 to 100. |
What does this mean in plain English? Say you're a professional cyclist with a month or two of down time before the race season really gets going. To maintain fitness, you enter a small local race in your hometown. No big deal, right? It's just a little race, and the fans all seem excited to have a big name pro show up at their humble event. Well, by the logic of USA Cycling, if the race is not sanctioned by them or the UCI, then you're in violation of rule 1.2.019 and subject to a one month suspension and a fine. Now, while the fine itself is fairly minimal, serving a month long suspension during race season is not a trivial matter, especially for a professional cyclist. This isn't a new rule, but until recently it had not been enforced. In fact, if USA Cycling wanted, they could make it so they wouldn't need to enforce the rule at all. The next line of UCI rule 1.2.019 says, "A national federation may grant special exceptions for races or particular events run in its own country." It wouldn't be hard for USA Cycling to issue a ruling that says professionals can compete in unsanctioned events, thereby avoiding this whole issue, and the associated bad taste it leaves in everyone's mouth.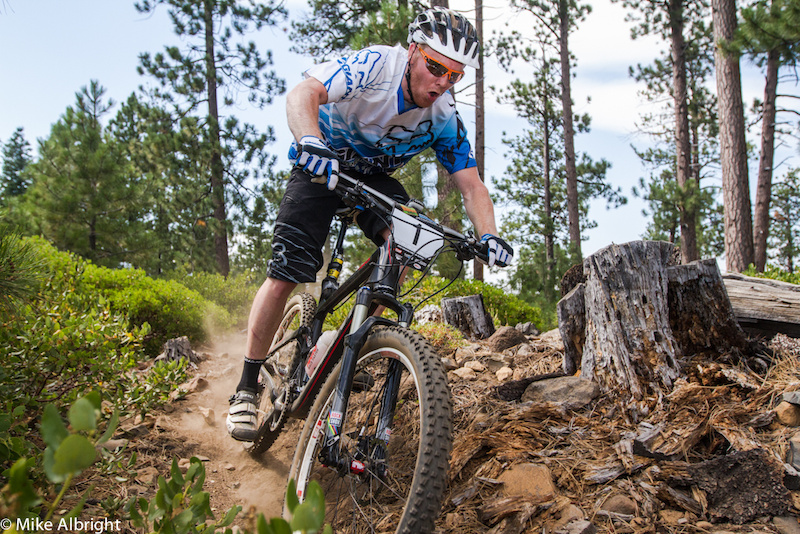 Josh Carlson rides for the Giant Factory Off-Road Team, yet does not appear on an official UCI team roster, allowing him to race unsanctioned events.
There does seem to be a workaround to the ruling, one that several teams have taken advantage of. In an interview with
Cyclingnews
, USA Cycling Director of Communications Bill Kellick said, "It is important to note that the only riders that are affected are riders that have registered with the UCI on a UCI team. This does not affect mountain bike pro riders who are NOT on UCI-registered teams." For that reason, several teams have modified their roster to give athletes more flexibility in the events they participate in. For example, Adam Craig, Josh Carlson, Carl Decker and Kelli Emmit all ride for the Giant Factory Off-Road team, while Jeremy Horgan-Kobelski and Heather Irmiger ride for Trek, yet none of these individuals appear on the official UCI team roster. This allows them to participate in enduro races or other events that may not be sanctioned by the UCI. However, riders on a UCI team are still not allowed to compete in unsanctioned races. Do you dream of having Aaron Gwin or Neko Mullaly show up at your local downhill or enduro race? If it's not sanctioned by the UCI or USA Cycling, that's not going to happen.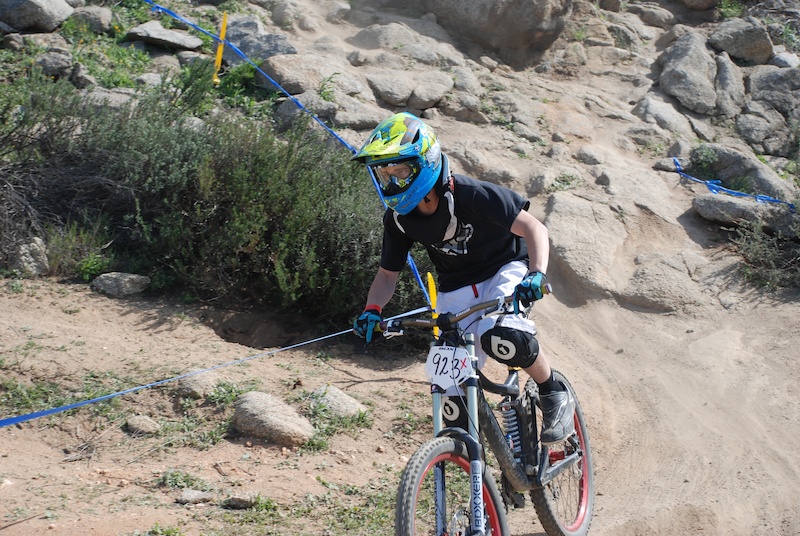 Wanna race? If you're on a UCI team, make sure it's sanctioned, or risk a month long suspension
Grassroots racing has always been a part of mountain biking, and should be allowed to flourish, not stifled with unnecessary rules. It's good for the sport if professional cyclists are allowed to show up at unsanctioned races - amateurs get to mingle with their heroes, and draw inspiration from the riding skills they are sure to witness during a race. It's not as if riders are suddenly going to abandon the entire World Cup circuit to race unsanctioned races – there's not enough media coverage or prize money to make this a worthwhile endeavor. By punishing racers for doing their job – racing – USA Cycling ends up looking foolish, like a jilted lover crashing a wedding. One of USA Cycling's stated goals is to grow competitive cycling in America – enforcing rule 1.2.019 is not the way to accomplish this.
-Mike Kazimer