Niner has a history of designing lightweight, fleet-footed 29ers. They upped the ante for 2016 with this bike here—the all-new RKT 9 RDO. "RDO"—if you are not among those who call themselves "Ninerds"—stands for Race Day Only and while previous Niner models bear that appellation, none has ever worn it as sincerely as the new RKT 9. Niner made several tweaks to their formula, aimed at bringing a bit of progressive style to the new bike. They've shortened the rear end and grew the top tube a bit, but make no mistake, this is truly a bike designed to gobble miles as quickly as possible. Race day, indeed.
Niner RKT 9 RDO Details
• Intended use: XC
• Wheel size: 29
• Head angle: 71°
• Front Suspension Travel: 100 millimeters
• Rear Suspension Travel: 90 millimeters
• Carbon front and rear triangles
• Sizes: XS, S, M, L, XL
• Weight (size L w/o pedals): 25.95 pounds (11.78 kg)
• MSRP: $4,500 USD
•
www.ninerbikes.com
/
@NinerBikes
In recent years, Niner's cross-country weapon, the Jet 9, has edged a bit closer towards the trail bike category. The RKT 9 RDO models (all six of them) are XC and proud. Each shares the same lightweight carbon frame, paired with different build kits. You could spend as much as $9,500 for the top-tier, XTR-equipped version, but we opted for the base-level bike. Clad in a SRAM GX1 kit, this "2-star" model sells for $4,500, yet boasts the same high-end frame. The RKT 9 RDO frame (with FOX Float DPS Factory rear shock) sells for $3,000 by its lonesome.
Frame Details
Shaving grams is generally a preoccupation for anyone looking to land on the podium. The RKT 9 RDO fares well when it's time to hoist it on the scales. The carbon frame and far shock combo weigh in at just 2,041 grams (4.5 pounds). Impressive as hell. The entire frame is made of carbon. The only exception here are the aluminum linkages, which Niner says are both lighter and stiffer than carbon versions. For comparison's sake, the RKT 9 frame is a full half-pound lighter than Niner's previous flagship racer, the Jet 9 RDO, which was no boat anchor itself.
Everyone and their kid brother in China claims to utilize a proprietary (or at the very least, incredibly thorough and precise) construction process when it comes to turning wads of pre-preg into finished composite frames. Same drill here. Niner's RDO Carbon Compaction System (CCS) incorporates internal foam-core molds during the curing process to precisely control wall thickness and material distribution. End result? According to Niner, the reduction of voids and resin pooling. Or, in other words, fewer structural imperfections and less grams.
The RKT 9 RDO, however, isn't simply a light bike. Niner went to pains to beef things up while they were waging war on frame weight. To that end, this is the first Niner model to wear a Boost 148 rear end. The forums are full of people who will still argue that Boost is just another scam aimed at milking your checking account for all its worth. Most engineers, on the other hand, will tell you that those extra couple of millimeters might as well be miles when it comes time to try and shorten chain stays and still have enough breathing room to make big tires and drivetrain components play nice together. There's also the potential for stiffness gains on bigger hoops. But I digress... the new Niner rocks the Boost 148 out back and sports 439-millimeter (17.3-inch) chain stays, which isn't setting a world record for short chainstays, but is a good 15 millimeters (.6 inches) shorter than those on their Jet 9. There's also enough room here to fit a 2.4-inch tires out back, if you are so inclined.
In addition to stiffening and lightening up their carbon chassis, Niner wanted to make a more maneuverable XC racer, which explains why they achieved a lower standover height here than on their previous models. It's a definite step in the right direction. Finish quality on the frame is top notch--Niner has always placed a premium on spiffing up things that most companies sort of shrug at, such as pivot hardware. While all their RKT 9 models are equipped with single-ring drivetrains, the bike features a very clean, removable front derailleur mount, as well as provisions for Di2 routing and internal and external dropper-post lines. In short, the frame will work with any drivetrain or seat post you can imagine.
Suspension Design
The RKT 9 RDO pivots on a short-travel (90-millimeter) version of the brand's longstanding Constantly Varying Arc ("CVA") suspension system. CVA is a sort of kissing cousin to VPP, DW-Link, Maestro and other dual short-link designs that harness chain tension to combat suspension squat. Niner's design includes a lower link that sits below the bottom bracket. It looks like something absolutely precious that is destined to be destroyed in short order. I've tested a baker's dozen worth of Niners over the years, however, and have yet to mangle the lower link. The link on the RKT 9 fared just as well.
While some people will never be satisfied with the look of that lower link dangling down there, Niner contends that its link location is critical. Chain torque, in theory, applies a force that wants to rotate the top link forward as well as a force that wants to pull the bottom link forward and down. Since the links are connected by the solid rear triangle, chain forces are essentially neutralized and that allows the rear suspension to act independently of your pedaling. That's the theory anyway. I'm not going to suggest that I have an engineering degree or a long history of designing rear suspension, and that Niner's line of reasoning rings true to me. I mean, it makes sense on paper, but I can only tell you how the bike actually rode--we'll get to that in a second.
Geometry
Despite all the new and improved burbling under the RKT 9 RDO's hood, the bike is a bit of a throwback. Niner makes some definite nods to the latest trends in frame design--they've shortened their rear end considerably, they've got the bottom bracket reasonably low (13.2-inches) and they've added some length to the front end, but at 610 millimeters (24 inches), the RKT 9 RDO's top tube is shorter than what you'll find on many of the latest models. The 71-degree head tube is also a whole lot steeper than the norm. Niner, however, wanted to create a quick-handling race bike and the flip side of the shorter front center, steep head angle and short-ish chain stays is that a size Large RKT 9 RDO also sports a wickedly short 1125-millimeter (44.3-inch) wheelbase. Quick head angle, short wheelbase, fairly sporty rear end...you can probably see where this thing is heading.
Specifications
Specifications
Release Date
September 2015
Price
$4500
Travel
90-mm rear travel, 100-mm fork travel
Rear Shock
Fox Float DPS Factor w/handlebar remote
Fork
RockShox Reba RL Solo Air, 100MM, 110X15MM
Cassette
Shimano XT 11-42
Crankarms
SRAM S1000 PF30 32T
Chainguide
None
Bottom Bracket
SRAM PF30
Pedals
None
Rear Derailleur
SRAM GX1 11-speed
Chain
SRAM PC 1130
Shifter Pods
SRAM GX1
Handlebar
Niner Flat Top Alloy, 710-mm
Stem
Niner
Grips
Niner
Brakes
SRAM DB5, 180/160 G2CS Rotors
Wheelset
NINER ALLOY, 110X15MM Front, 148 X 12MM Rear
Tires
Maxxis Ikon SC 2.35 F, 2.20 R
Seat
Niner
Seatpost
Niner Alloy seat post, 400-mm
---
Set-Up
Niner contends that their CVA suspension is both efficient and smooth under power. Theory and fact generally pair up pretty well with the RKT 9, with one caveat: I continue to find CVA more fickle than other designs. While it's no harder to set sag on the bike, you need to really nail the air pressure if you are to ride happily into the sunset. Sure, that's true of any suspension bike, but it's truer still of the RKT 9. Run anything more than 25 percent sag and you will not be stoked. At all. The ride is a bit firm at 25 percent, so you might be tempted to run something approaching 28 or 30 percent. Don't. The climbing suffers in a big way. In short, if you hop on this thing and are not impressed, pull out the tape measure and double-check that sag.
Climbing
I got my first ride on a RKT 9 RDO this summer, when I broke the seatstay on my go-to trail bike and was handed a loaner version of this then-secret bike. Given its lack of heft, I wasn't surprised by the RKT's ability to motor up buff climbs. I was astonished, however, by how well it rolled up and over eroded water bars, big rocks and roots. The wagon wheels and the mojo brought to the table by Niner's CVA suspension is a powerful combination. A full day aboard that bike in Idaho's backcountry had me eager to get more saddle time on the new Niner, so I ordered up a version that bore a more wallet-friendly price tag.
Same story the second go round. The 2-star version of the RKT 9 RDO climbs just as well as its top-tier sibling. Well, it weighs a couple pounds more, so there's that to consider, but traction is just as good.
Though the RKT climbs well enough in wide-open mode, I wound up using the handlebar-remote to set the bike into Medium mode on most climbs. CVA is quite efficient under power, but the Niner definitely benefits from an extra bit of compression damping. In short, it's a strong climber, but I wouldn't say it absolutely tops the list of short-dual link designs in that regard. I've ridden several DW-Link designs that hold a slight edge here.
The geometry is exceptionally well suited to threading your way through tight and technical uphill switchbacks. Though there were times when I was cursing the 71-degree head angle, this sure wasn't one of them. The RKT 9 RDO is at its best when powering up and through the kind of climbing sections that unfold like some kind of evil, cardio chess game.
Descending
A few years ago, I would have said that the RKT 9 RDO was as capable a descender as a cross-country bike could be. Cross-country bikes, however, have started to undergo a transformation, with many of them achieving near-trailbike capabilities on the downhills, thanks to more progressive geometry. The Kona Carbon Hei Hei DL that we recently profiled
here
, for instance, climbs on a par with the RKT, but absolutely shreds the descents. I'd argue the same for Specialized's Camber bikes, which are, admittedly, clear-cut trail models, yet are also light and efficient enough to be raced cross-country.
The RKT 9 RDO just never matched that level of confidence on the descents. The 90 millimeters of rear suspension works well enough—with enough progressivity at the end stroke to prevent harsh bottom outs (even when you push the bike a bit too far), but the short wheelbase and steep head angle do not inspire confidence on fast and hacked-out terrain. Those traits were a plus when I was gaining elevation, but when I was barreling down the other side of the mountain, it led to some white-knuckle moments.
On the upside, you can bolt a 120-millimeter travel fork to the RKT 9 RDO, if you are looking for a bit more grace under pressure—Niner designed it that way. You could also add a dropper post to the mix, which would be a big plus since a whopping six inches of the stock rigid post is knocking about between your legs—even when the seat post is slammed down as far as the frame will allow.
Those two tweaks would add a bit more forgiveness to the RKT 9 RDO's downhill personality. Then again, I can almost hear detractors howling and throwing feces at their computer screen as they read my suggestions…
Add a longer travel fork? Add a dropper post? This is a cross-country race bike, dammit! Sack up and ride it like one!
Maybe they are right. I dunno... Color me conflicted. I would have agreed with them a couple years ago, but time on bikes such as the Tallboy and the Hei Hei DL have me thinking that you can have your cross-country cake and eat it too when its time to descend. The good news here is that Niner gives you the option to tweak the RKT 9 so that it swings both ways.
Component Check
• No Dropper Post:
I know, I know...it's an XC race bike, so it doesn't
need
a dropper, right? Yeah, well, bullshit. If you're going downhill, you'll want one and that's particularly true when the bike in question has razor sharp front handling and a short wheelbase. I'd definitely pay an extra couple hundred for a dropper. The frame, fortunately, accepts both stealth and externally-routed dropper posts, so you have that option.
• That Float DPS Rear Shock:
Having bitched about the lack of a dropper post, I will say that I appreciated the remote, rear-shock adjuster which assumes its place on the handlebar. The Fox remote makes sense for racers who want to toggle between wide open and firmer modes without bothering to reach down during the heat of battle for that little blue lever. On most bikes, it'd be superfluous, but it makes sense here.
• SRAM GX1 drivetrain:
This is actually the drivetrain I'd personally buy if I was looking at this bike. The weight penalty of going with GX1 (over, say, XTR or XX1) is not severe enough to lose sleep over and you could use a portion of the thousands of dollars saved with GX1 to splurge where it matters most--on a lightweight-but-bomber wheelset that'd liven up the ride.
Pinkbike's Take:
If you race cross-country or enjoy marathon backcountry sessions, but aren't on board with the whole slack and long geometry thing, the RKT 9 RDO should be on your short list. The bike lives up to its moniker. If, on the other hand, you're looking for a short-travel bike that can double as an all-purpose trail bike, there are more evenly-balanced options out there.

- Vernon Felton
Hold Up...
As you can tell from this review, I feel that the RKT 9 RDO is a good choice for dedicated cross-country racers and people who are interested in marathon, back-country rides. It's a quick-steering, nimble little thing. It is not, however, my choice for a short-travel bike that would pull double duty as my all-around trail bike. There are, for the record, some short-travel models hitting the market right now that do all that. So, why then did Niner go the full-bore-XC-racer-route with the RKT 9? People are essentially asking me that question in some of their forum comments. I've responded with a "I suppose Niner's take would be such and such a thing..." comment. But that got me thinking--Hell, I should just ask Chris Sugai--the owner of Niner and the guy who designed this thing--to drop his two cents in here. So, here you go....
Vernon, thanks for the opportunity to respond and talk with your audience.

First off I would like to give majority credit to our R&D team, Team CLIF Bar riders and Rebecca Rusch for the design and creation of the RKT 9 RDO.

Our intention when designing the RKT 9 RDO was to make a lighter, stiffer and sharper focused bike than the JET 9 RDO. We wanted a bike that would clearly address the needs of XC & marathon racers as well as riders who want a no-excuses machine to put the hurt on their buddies ;-)

To that end it delivers what XC minded riders and racers expect, and is spec'd accordingly with suspension elements that lean toward efficiency. A 100-mm travel 32-mm stanchion fork coupled with 90-mm of travel on the rear don't equate to a lot of sag and bomber descending feel, because they aren't intended for that and there simply isn't enough to work with. While the geometry is not full on new school, we have more to come.

For riders expecting a more trail worthy ride, they can fit the RKT 9 RDO with a 120mm fork and a dropper post, but we might instead suggest our JET 9 RDO with a 120mm fork and designed specifically for that purpose.

We made the RKT 9 RDO to climb well, ride efficiently and above all, to go fast.

This is the first of a total evolution of our mountain bike line-up and we have much more to show you this year.


Peace,
Chris Sugai
---
Visit the high-res gallery for more images from this review
---
---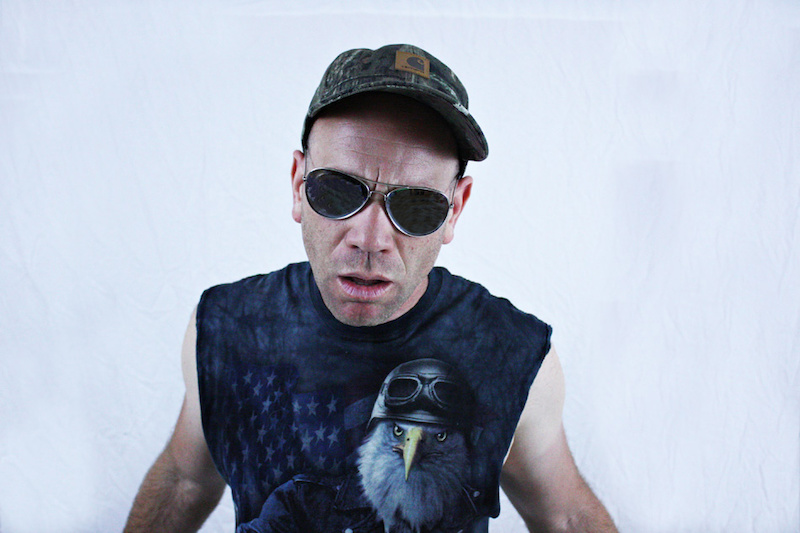 About the Reviewer
Stats: Age: 44 • Height: 5'11" • Inseam: 32" • Weight: 175lb • Industry affiliations / sponsors: None In 1988 Vernon started riding mountain bikes—mainly to avoid the people throwing cans of Budweiser at him during his road rides. At some point, roughly when Ronald Reagan was president and Hüsker Dü was still a band, he began loving mountain bikes on their own terms. Vernon Felton spends most of his time riding bikes, thinking about bikes, thinking about riding bikes and then riding some more on the wet and filthy trails of Bellingham, Washington. If it has a greasy chain and two wheels on it, he's cool with it. Except for recumbents. Well, okay, maybe those too. Nah, forget it. No recumbents.