Every rider should have a good multi-tool on board. Most do, but if you are the exception, or your folding wrench set looks like it was salvaged from a shipwrecked Spanish galleon, this month's "Ridden and Rated" compares six original takes on the ubiquitous multi-tool. Our selection includes basic folders, shape-shifting levers, hide-away kits, and a cage combo - one of which is sure to pique your interest. If you already own the perfect tool, then rate yours against the winners of this riveting feature.
---
OneUp EDC Tool System
• Stored inside your fork's steerer tube (or inside optional 100cc OneUp pump)
• Requires $25.00 USD EDC top cap and $35.00 USD EDC tap kit
• Weight: 116-grams (tool, top cap, plug)
• MSRP: $59.00 USD
•
www.oneupcomponents.com
Tools:
• 2, 2.5, 3, 4, 5, 6, 8mm hex, T25 torx keys
• One integrated tire lever
• Chain breaker
• Quick link tool
• Spare link storage
• Flat head driver
• 0, 1, 2, 3 spoke keys
• Presta valve core wrench
• EDC top cap tool
• Spare chain ring bolt
• Thread-on storage (or room for C02 cartridge)
OneUp's EDC Tool System (Every Day Carry) has pretty much everything you might need trail-side to keep your bike rolling. And, because the entire tool nests down into your fork's steerer tube (or in the handle of the large-sized OneUp mini-pump), it'll be there every day that you might need it, hence the name. The EDC Tool System retails for $59.00 USD and weighs 116-grams, including the new top cap (an additional $25.00 USD) and the plastic plug for the bottom of the steerer tube.

To install it, OneUp's $35.00 USD EDC Tap Kit is also a requirement, as you need to cut threads into the ID of the steerer tube. (Check your LBS for a tap kit, as it's a one-time job.) If you decide that you'd rather store it in the handle of OneUp's 100cc mini-pump instead of your steerer tube, you can skip the EDC Tap Kit and spring for the $59.00 USD pump instead.
OneUp EDC tool full review.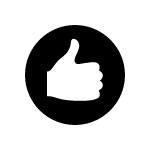 • Invisible until you need to impress your friends
• Wide array of useful features
• Attached to your bike, so it will always be there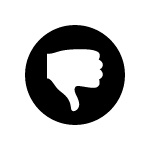 • Complicated installation
• Dedicated to one bike
• Expensive

---
Crankbrothers F15 Multi-Tool
• Magnetized carrying case
• 15 useful tools
• Weight: 163 grams
• Price: $42.99 USD
• 5-year warranty
•
Crankbrothers
Tools:
• 8-12 speed compatible chain tool
• Spoke wrenches: #0, 1, 2, 3
• Hex wrenches: 2, 2.5, 3, 4, 5, 6, 8mm
• Flat head, Phillips head screwdrivers
• T-25 Torx
• Bottle opener
The F15 is the most feature-packed option in Crankbrothers' F-series tool lineup, with, you guessed it, 15 functions (16 if you count the built-in bottle opener). One side of the magnetic case holds a tool with ten bits on it, and the other holds a chain breaker that can be flipped over to double as a spoke wrench. The F15 is an elegant and effective multi-tool, capable of saving the day in a wide range of situations.
Crankbrothers F15 full review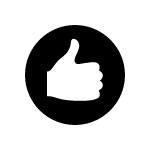 • Metal case provides leverage for 8mm Allen and chain breaker
• Beautifully constructed
• Folding wrench can be used separately.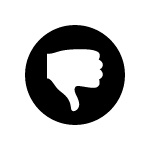 • A bit pricey
---
Syncros Matchbox Tailor HV1.5 Bottle Cage
• Material: glass fiber reinforced Nylon
• Integrated multi-tool storage drawer
• 14 tools
• Multiple mounting positions, fits most frames
• Side-entry cage: left or right-hand options
• High-volume pump with retractable hose
• Weight: 340 grams
• MSRP: Around $69 USD
•
Syncros
Tools:
• Chain breaker
• 2 spoke wrenches
• Magnetic quick-link holder
• T10 and T25 Torx keys
• Phillips and flat screwdrivers
• 2, 2.5, 3, 4, 5, and 8mm Allen keys
The MatchBox Tailor HV1.5 is a bottle cage armed with a slim, two-compartment sliding tool drawer and a high-volume mini-pump. Slide the tray out and all of your essential tools are organized and at the ready. One drawer houses a well-made folding tool with the basic Allens, Torx and screwdriver bits. The other tool is a chain-breaker with two built-in spoke keys (splined and standard), an 8 mm Allen adapter, and a magnetic quick-link holder. When working on the bike, the tools you don't need stay on the tray - not strewn in the dirt.
Syncros Matchbox Tailor HV1.5 full review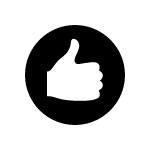 • Conveniently located all-in-one kit
• High-volume pump with valve-stem-saving hose
• Integrated bottle cage is a space saver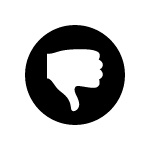 • Additional height added to cage may not fit many frames.
• Missing popular 6mm Allen key
---
All In Multi-Tool
• Multi-tool that can be stored inside hollow crank axles with 21mm or larger diameters.
• Six different tool bits
• Split-link storage
• Six colors
• Weight: 113 grams
• Made in Italy
• MSRP: €87.50 / $98.20 USD
•
All In
Tools:
• 3, 4, 5, 6mm Allen keys
• Phillips-head screwdriver
• Ergonomic, cylindrical tool body with universal driver/lever
The All In multi-tool is part of the rapidly growing batch of tools that can be stored on or in your steed. This one makes use of the hollow space inside a crank axle — magnets around the tool retain it securely inside most steel bottom bracket axles. It can store six standard bit drivers and a spare chain split link. The cylindrical tool body doubles as a driver handle and its swivel tip also converts it into a lever. One hundred percent made in Italy, it's available in seven anodized colors and can be delivered to your door for $98 USD.
All In multi-tool full review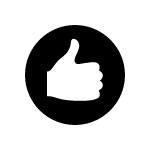 • Screwdriver-handle action makes for speedy fixes
• No-fuss magnetic retainer
• Bottom-bracket storage has high cool factor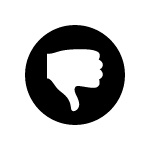 • Expensive for only six bits and a driver
• Doesn't fit a number of bottom brackets
• No spoke key or chain tool
• Heavy
---
Reductivist Ringtool
• Cast steel, nickel plated, one piece tool
• Lifetime warranty
• Fits on key rings and clips
• MSRP: $26 USD
•
Reductivist
Tools:
• Bottle opener
• Philips Screwdriver and flathead screwdrivers
• 4, 5, 6, 8 and 10-millimeter Allen wrenches
• T25 Torx driver
The Ringtool is a study in minimalism—despite weighing about as much as a couple car keys, the nickel-plated, stainless steel widget sports the most common allen wrenches, a T25 driver, two screwdrivers and, of course, a bottle opener. Feel free to roll your eyes; it seems like everything these days, from ballet slippers to ball-peen hammers, comes equipped with a bottle opener. Then again, if something has to ubiquitous, it might as well be a tool for slaying beer.
.
Reductivist Ringtool full review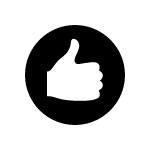 • Nine tools that don't need to be found or unfolded.
• Round, slim profile clips and stashes almost anywhere
• Wear it as a pendant.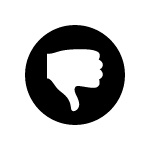 • Short bits and round shape preclude using it for some essential fixes.
• Limited leverage
• No spoke key or chain-breaker
---
Mineral Design Mini Bar
• L-handle: TIG-welded steel tubing, 3.8" x 1.3" (97 x 33.5mm), 1.4" driver - 3 places
• Durable electroless nickel finish
• Carries 6 standard tool bits (10 included)
• Bits and L-handle secured by powerful neodymium magnets
• Safe, rounded shape when stowed
• Weight: 112 grams (4 ounces)—tool carrier and 6 bits
• MSRP: $34.99 USD
•
Mineral Design
Tools:
• Driver handle offers 3 bit positions
• Hex wrenches: 2, 2.5, 3, 4, 5, 6, 8mm
• Flat head, Phillips head screwdrivers
• T-25 Torx
The Mini Bar's L-handle is welded from lightweight steel tubing, which is then nickel plated. All three ends of the L-handle accept standard 1/4-inch tool bits, retained by powerful neodymium magnets. The Mini Bar comes with ten popular bits, so you can customize its six-tool plastic carrier to suit your bike's hardware. Magnets also secure the bits and carrier to the L-handle. the Mini bar offers much more leverage than a folding tool for jobs like removing a pedal or a crank arm, and far more dexterity for accessing hard-to-reach hardware.
Mineral Design Mini Bar full review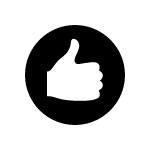 • Tubular L-handle doubles as a lever and a screwdriver
• Useful for pedals and crank bolts
• Rounded design packs well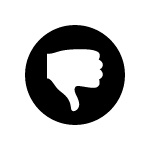 • Heavy
• No spoke key or chain breaker
---
Which is the Best Tool For You?
Six very different multi-tools made it difficult for us to come up with a clear winner. If the only criteria was the most useful multi-tool for the average enthusiast, the win would be split between the Crankbrothers F15, because its extensive range of useful tools suits experienced mechanics - and the Syncros Matchbox Tailor HV1.5, because it includes all the basic essentials: pump, chainbreaker, folding tool and bottle cage.
Pinkbike riders, for the most part, have better-than-average experience and thus, more specific requirements. So, to more sharply focus the judging process, we divided riders between those who ride with hydration packs and those who don't.
Hydration pack?
Crankbrothers' F15 Multi-Tool wins this one. If you wear a pack, you'll have no qualms about storing bulky items like a separate CO2 kit, or a pump to cover inflation duties. The F15's layout is far more useful than a simple folder, with the case doubling as a lever and the handiness of its detachable chain/spoke tool. It's a little heavy for cargo bibs, but perfectly suited for pack pockets. The honorable mention goes to the Mineral Designs Mini Bar. With its versatile L-handle, expandable bit selection, and superior leverage, it's a no-nonsense, pro-level tool for trail guides or back-country tourists, who must often make extensive field repairs.
Cargo bibs?
Riders whose bodies are too good for a pack should not have an issue with threading their fork's steerer tubes to adapt OneUp's EDC tool system. It's pricey, but the EDC tool costs less than a pair of cargo bibs and has everything you'd need to cover an average-length ride, including storage for an inflater. But, the EDC goes one step further. By removing those unsightly folders and C02 devices that you once taped to your frame, OneUp's slender hide-away multi-tool will make your bike look almost as great as that ripped torso trying to break free from your jersey.