Staran, let's be blunt, is not a household name. Not by a long shot. Then again, neither was YT not so long ago. The consumer-direct sales model is opening the door wide for a whole raft of fledgling bike companies who promise to deliver riders more bang for their buck by taking the middle man out of the equation.

The middle man, for clarity's sake, is your local bike shop. Whether or not you think taking bike shops out of the equation is actually a good thing is purely a personal call. You can't exactly stroll on over to Chain Reaction and snag replacement spokes the same day you taco your wheel. It's hard to place a dollar value on a local institution that will bail you out in a pinch in exchange for a six-pack of beer.



Staran FSM-140 Details
• Intended use: trail
• Rear wheel travel: 140mm
• Fork travel: 140mm
• Wheel size(s): 27.5
• Tire Clearance: 27.5x2.5
• Internal/External dropper post routing
• BB92 press-fit bottom bracket
• Boost 110/148 hub spacing
• Sizes: S / M / L / XL
• 6066 aluminum front and rear triangles
• 28.4-pound/12.9kg complete bike (size Large)
• MSRP: $3,950 CDN
•
www.staran-cycles.com
We also understand, however, that every dollar counts. So here we are, looking at the Staran FSM-140. The question is whether or not the Staran truly constitutes a bargain.
Staran offers the FSM-140, dressed in two build kits. We tested the top-end "Prime" version, which sports a $3,950 CDN price tag. You can get the same frame, kitted out with Staran's "Select" build, which includes X-Fusion suspension, Shimano SLX 1x11 drivetrain and Deore brakes, for $2,900 CDN. Staran also offers the frame and Float X rear shock for $1,500 CDN.
Frame Design
Another Horst Link bike? Yup. Once Specialized's patent on that design expired, it seemed as if just about every Tom, Dick and Harry began rolling out four-bar, full-suspension bikes with that chainstay pivot. Groundbreaking? Nope. But it
is
a design that generally delivers. For their part, Staran used the Horst Link design as a platform for a mid-travel, do-it-all trail bike. The FSM-140's chassis is constructed from 6066 aluminum and the tubes are sturdy-looking, hydro-formed specimens. The company claims that a size-Large frame tips the scales to the tune of 6.7 pounds—a respectable weight for an all-aluminum affair.
Whoever welded the frames for Staran did a proper job of things. The welds themselves are nicely executed. What's more, someone clearly paid quite a bit of attention to the little details. The frame features a front-derailleur mount (should you choose to bolt on a front mech) and while the bike comes spec'd with an internally-routed, Crank Brother's Highline dropper post, there's also provisions here to run an externally-routed post. The derailleur lines are cleanly routed through the frame (there's a nice exit port on the bottom of the downtube), but the rear brake line runs on the outside of the frame, which makes brake bleeds and swaps a bit easier. Other details include ISCG-05 tabs, 180-millimeter post mounts, and enough elbow room between the stays to accommodate tires up to 27.5x2.5 inches.
---
Specifications
Specifications
Release Date
2017
Price
$3950
Travel
140mm
Rear Shock
Fox Factory Float X, LV EVOL
Fork
Fox Factory 34 float, 3 position w/open mode adjus
Headset
FSA No.57
Cassette
Shimano XT 11-46t
Crankarms
Race Face Turbine Cinch, 34T
Rear Derailleur
Shimano XT 11sp
Chain
FSA Team Issue 11sp
Shifter Pods
Shimano XT 11sp
Handlebar
Race Face Next 35, 20mm rise
Stem
Race Face AEffect 60mm
Grips
Lizard Skins Custom Danny MacAskill (Green)
Brakes
Shimano XT
Wheelset
Stan's Arch MK3 27.5"
Tires
Maxxis Minion DHF 3C/EXO/TR, 27.5" x 2.30"
Seat
Race Face Atlas
Seatpost
Crankbrother Hiline
---
Climbing
The FSM-140 is a competent climber. If your vision of the perfect trail bike is a model that'll give you a solid leg up on shattering everyone else's KOM's, this isn't your perfect trail bike. It's not a dog. I'd rank it solidly mid-pack in the climbing department, but it's not so snappy and efficient that you'll ever forget that you left the rear shock wide open before the hill reared up and got serious. The FSM-140 doesn't possess the same kind of anti-squat as, say, a typical VPP or DW-Link style bike. That's not to suggest that the Staran is a wallowing mess on climbs, but it is more active when you're pedaling than some other designs (and some other renditions of the Horst Link, for that matter). Fortunately, a mere flick of the compression-damping lever and the bob is quickly tamed.
The FSM-140's reasonable wheelbase and not—too—slack head angle make quick and easy work of tight-radius climbing turns. I'd prefer a slightly steeper effective seat angle, but on the whole, the geometry is on target for a trail bike that is supposed to be as competent a climber as it is a descender.
Descending
Prior to jumping on the FSM-140, I'd spent a lot of time on lower, longer and slacker bikes. The Staran was a bit of a shock to the system at first. The wheelbase on our size Large model sits at about 46 inches (1168 millimeters), which feels sporty as hell when the trail gets tight.
During moments when the corners seem to flow into one another at a fast and furious rate, the FSM-140 is an absolute cackle-inducing weapon. What's more, it manages to find that happy place between nimble and confident. The 67-degree head angle, the lack of rear end wiggle, the excellent bump absorption….it all comes together to make a bike that's stupid-fun on tight, technical singletrack.
When it comes to barrelling down rocky terrain, on the other hand, you quickly realize that the Staran gives something up, in the control department, to more modern bikes with slacker geometry, longer reaches and longer axle-to-axle spreads. Not a huge surprise—you generally gain one thing and give up another when it comes to handling. It is something to consider, though, if you are looking for that "one bike".
What could be improved? In addition to adding 10 to 15 millimeters of reach, I'd like to see Staran decrease the standover height a bit. Along those lines, our bike came with a 125-millimeter Crank Brothers' Highline dropper post. I'd definitely run a 150-millimeter version. Fortunately, Staran
will
ship the bike out with a longer dropper if you request it during the ordering process.
Component Check
• RaceFace Atlas Saddle:
Saddles are a purely personal thing, so take this with a grain of salt, but I found the RaceFace Atlas model to be a bit of a pain in the ass. Fortunately, seats are a quick and simple upgrade.
• XT Drivetrain:
The Staran's Prime build kit is a largely Shimano XT affair (with a RaceFace crank mixed in). Shifting was precise and utterly hassle free. The big jump from 2nd gear to the 46-tooth, 1st gear is a bit awkward, but it's nice to have the bail out gear at your disposal.
• Top-Notch Suspension:
Staran went with a no-holds barred approach when it came to the FSM-140's squishy bits. The Fox Factory 34 fork and Float X LV EVOL rear shock are rare finds on a bike at this price.
A Screaming Deal?
Staran did a lot of things right with this bike. The frame is well executed and while it's not the kind of bike that bowls you over with its innovative shape and design, it
is
a bike that performs well out in the wild. Is the Staran a better value than what you can get from the big brands? That is the real question here.
You're buying direct from Staran and that means you don't enjoy the benefit of strolling into your local bike shop and getting their support should a problem arise. Each Staran bike, however, is backed by a 10-year warranty on the frame and hardware, which is a vote of confidence.
But let's get more apples to apples here. At just shy of $4,000 CDN (less than $3,300 USD, at today's exchange rate), the Staran is very well equipped, particularly in the suspension department. Kashima-coated Fox Factory suspension at this price is as common as hen's teeth. At this price, you're generally getting an aluminum frame from Trek, Giant or Specialized decked out in SRAM GX or NX drivetrain and bouncing along on Fox Performance-grade suspension or something along the lines of a RockShox Reba/Monarch RT3 combo. In short, if you're all about brand name recognition, the Staran isn't going to do much for you, but if you are looking for a solid frame with stellar parts, this bike is a pretty damn good deal.
Pinkbike's Take: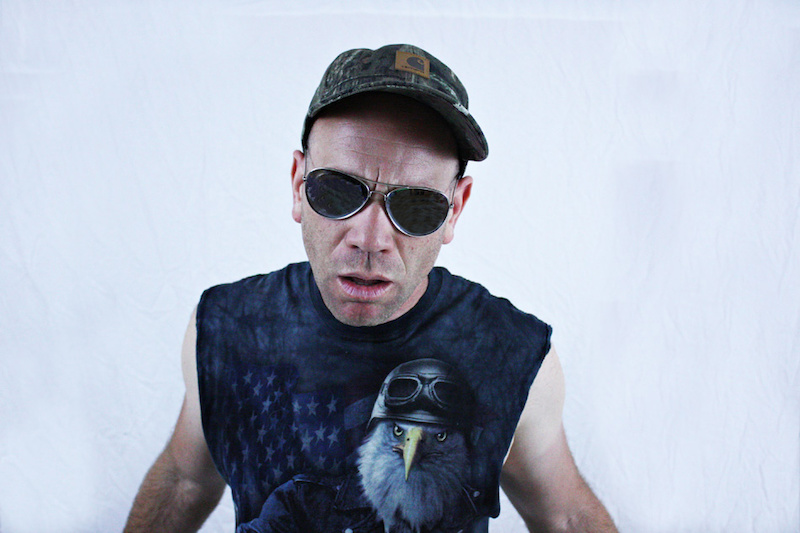 About the Reviewer
Stats:
Age: 45 • Height: 5'11" • Inseam: 34" • Weight: 175lb • Industry affiliations / sponsors: None •
In 1988 Vernon started riding mountain bikes—mainly to avoid the people throwing cans of Budweiser at him during his road rides. At some point, roughly when Ronald Reagan was president and Hüsker Dü was still a band, he began loving mountain bikes on their own terms. Vernon Felton spends most of his time riding bikes, thinking about bikes, thinking about riding bikes and then riding some more around Bellingham, Washington. If it has a greasy chain and two wheels on it, he's cool with it. Except for recumbents. Well, okay, maybe those too. Nah, forget it. No recumbents.